Welcome New Students!
Central Lakes College has two events specifically for new fall 2020 students! Both "All Set For Fall" and "New Student Orientation Day" are meant to welcome new students and ready them for success. We strongly recommend attending both events. "All Set For Fall" is meant to address any lingering questions you have about your fall enrollment, while New Student Orientation Day sets the stage for your first day of classes on August 24. More details about each event below. Go Raiders!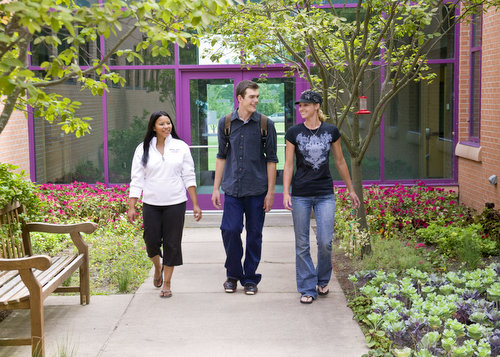 All Set For Fall
Week of July 27-31, 9am to 12 noon
All Set For Fall consists of live and recorded sessions relating to admissions, enrollment, course registration, financial aid, business office, bookstore, housing and other important resources for students. Expect guided presentations with live question and answer sessions with Central Lakes College professionals, along with live, guided campus tours. While not mandatory, this event can put to rest last minute questions and details that students frequently have during the summer prior to fall semester. Students may attend multiple sessions on multiple days. You do not need to attend every day, every session. Only one sign up required. Families are welcome, too!
Register here for All Set For Fall
New Student Orientation Day
New students and their families who are beginning Fall Semester are invited to attend New Student Orientation Day which is held the Friday before Fall Semester begins. At New Student Orientation Day, students and their families can get connected to CLC, receive an orientation, visit with faculty and support staff, get linked up with supportive services and more!
Register for New Student Orientation Day
Friday, August 21st – Register for Brainerd Campus New Student Orientation Day
(10:00AM – 12:00PM )
Friday, August 21st – Register for Staples Campus New Student Orientation Day
(10:00AM – 12:00PM)
New Student Orientation Day Schedule of Events
10:00 AM – Welcome & Overview of the Day
10:15 AM – Student Panel
10:45 AM – Breakout Session 1
11:15 AM – Breakout Session 2
12:00 PM Prize Drawing/Dismissal
For more information, askclc@clcmn.edu
218.855.8001 (Brainerd Campus)
218.894.5100 (Staples Campus)