Human Resources / Employment Opportunities
Employee Resources
Employee resources may be found on the CLC SharePoint site.
Mission
Our mission is to provide services to all Central Lakes College employees in support of the college's strategic plan by creating a supportive environment to hire and retain high-quality well educated faculty and staff from diverse backgrounds who will provide students with a quality educational experience.
Our Goal
To create an atmosphere of respect, fairness, and dignity through an effective and efficient personnel program that focuses on quality customer service and equitable treatment for all employees.
Employment Opportunities
APPLY ONLINE – attach an electronic resume, cover letter and a copy of your transcript(s) to your online application in order to be considered for open positions. Paper applications and resumes will not be considered.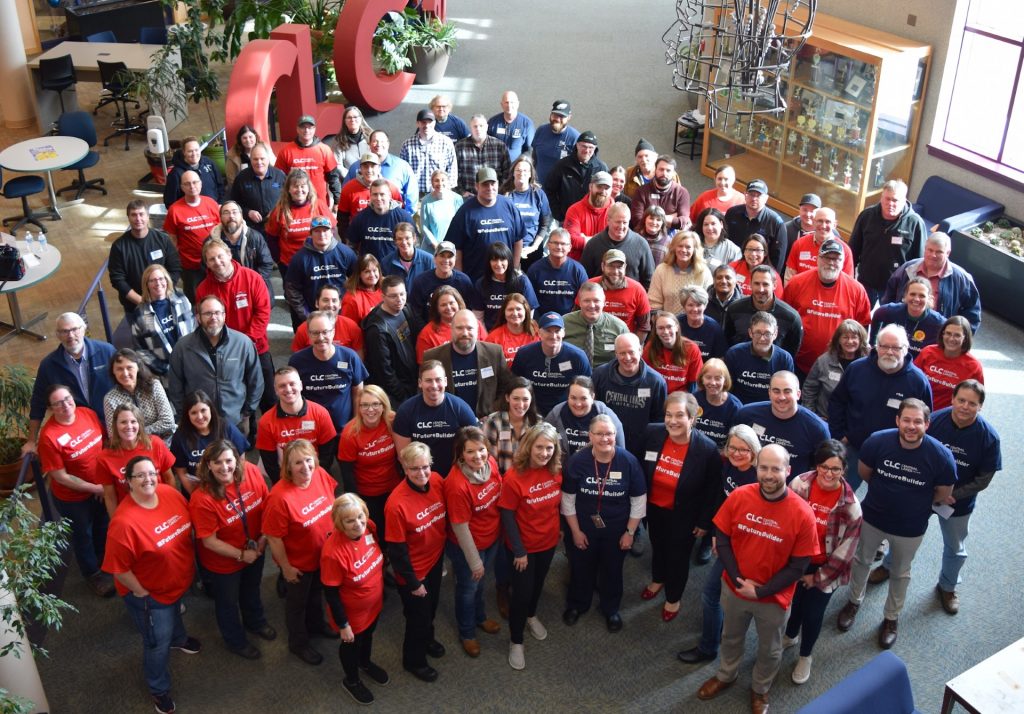 NOTICE: In accordance with the Minnesota State Colleges & Universities Vehicle Fleet Safety Program, employees driving on college/university business, who use a rental or state vehicle, shall be required to conform to vehicle use criteria and consent to a Motor Vehicle Records check.
In accordance with INS regulations, successful applicants must be legally able to accept work in the United States.
An Affirmative Action/Equal Opportunity Employer. Women, minorities, military, and individuals with disabilities are encouraged to apply. Reasonable accommodation will be provided upon request. Central Lakes College is a member of the Minnesota State Colleges & University System.
For further information about any of these postings please contact: Terri Henrikson, Human Resources Central Lakes College – 501 West College Drive – Brainerd, MN 56401 – Phone: (218) 855-8050 – terri.henrikson@clcmn.edu
Our benefits aim to balance four key elements that make life and work meaningful: health and wellness, financial well-being, professional development, and work/life harmony. As an employee, your benefits may include:
Public pension plan
Training and professional development
Paid vacation and sick leave
11 paid holidays each year
Paid parental leave
Low-cost medical and dental coverage
Prescription drug coverage
Vision coverage
Wellness programs and resources
Employer paid life insurance
Short-term and long-term disability
Health care spending and savings accounts
Dependent care spending account
Tax-deferred compensation
Employee Assistance Program (EAP)
Tuition reimbursement
Programs, resources and benefits eligibility varies based on type of employment, agency, funding availability, union/collective bargaining agreement, location, and length of service with the State of Minnesota.