Gordon Rosenmeier Center for State and Local Government
Mission and Goals
Mission Statement
"The Gordon Rosenmeier center for State and Local Government strives to educate and encourage participation of citizens in effective government and the political process."
(Board approved 10-12-2009)
Organizational Goals 
Identify and build leadership.
Promote cooperation among state and local governments.
Create awareness among citizens of the value of individual participation.
Increase the impact of the Center through cooperation with other similarly proposed organizations.
Create awareness about issues impacting state and local government.
Encourage participation in state and local government.
Rosenmeier Center Board Members
Mike O'Rourke, President
Greg Blaine, Vice President
Eric Klang, Secretary
Kate Ardonetto, Treasurer
Steve Wenzel, Executive Director
Emily Roberts, CLC Student Senate President
CLC President Hara Charlier, Honorary Board Member
Tim Houle
James Russell
Rollin Buck
Laura Raedeke
Sally Ihne
Buford Johnson
Steve Kohls
Louise Seliski
Becky Twamley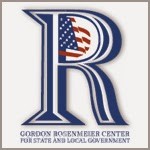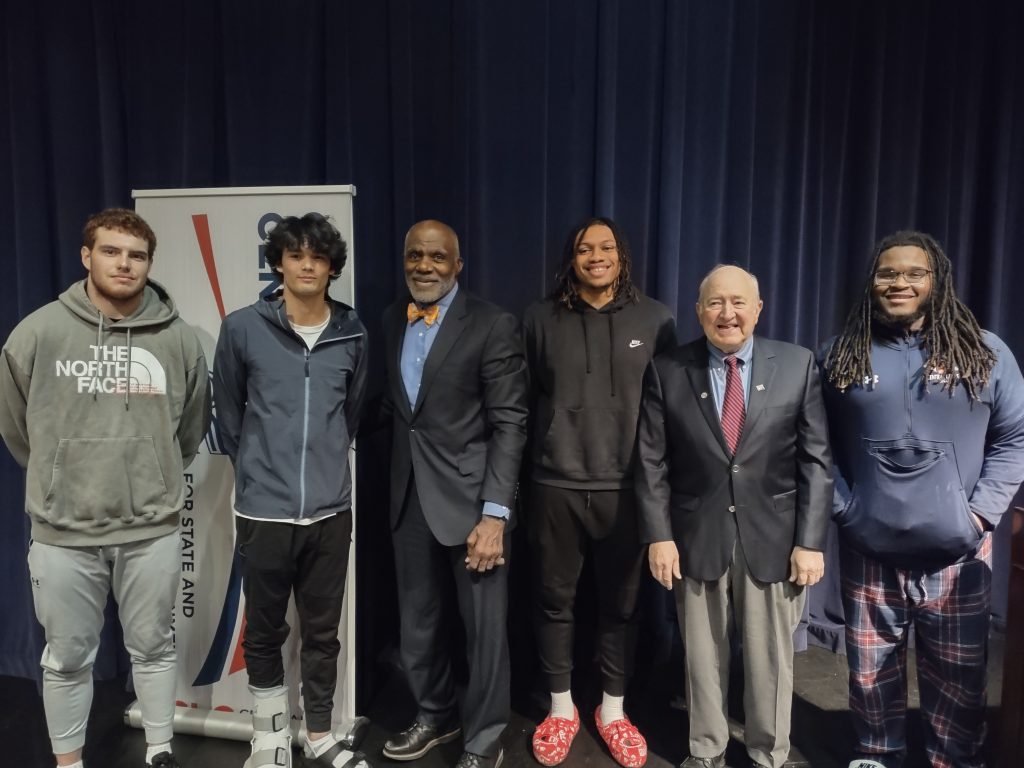 Photo is from a Rosenmeier Forum on November 9, 2022. Retired Minnesota Supreme Court Justice and former Minnesota Vikings football star, Alan Page, visited Central Lakes College to present on the education amendment to the Minnesota Constitution, which aims to ensure all children have access to a quality education. Pictured left to right: CLC student, Logan Swanson, CLC student Matthew Huesmann, Justice Alan Page, CLC student Armon Walker, Rosenmeier Board Executive Director, Steve Wenzel and CLC student, David Hurst. CLC Students are members the CLC Raiders Football Team.