Welcome to the Central Lakes Perkins Consortium!
The Strengthening Career and Technical Education for the 21st Century Act of 2018, also known as Perkins V, was designed to improve, and expand, high-quality Career and Technical Education, or CTE, programs that meet both student and employer needs. It maintains a strong focus on academic rigor in CTE programs, while also emphasizing development of technical skills and employability skills that prepare students to be career and college ready after graduation.
The mission of the Central Lakes Perkins Consortium is to support Career and Technical Education, or CTE, by utilizing consortium funds to provide for staff development, program development, student support services, program awareness and promotion, innovative programming, and new initiatives.
The Central Lakes Perkins Consortium is a shared collaboration between Central Lakes College, or CLC, and the following 22 independent school and education districts: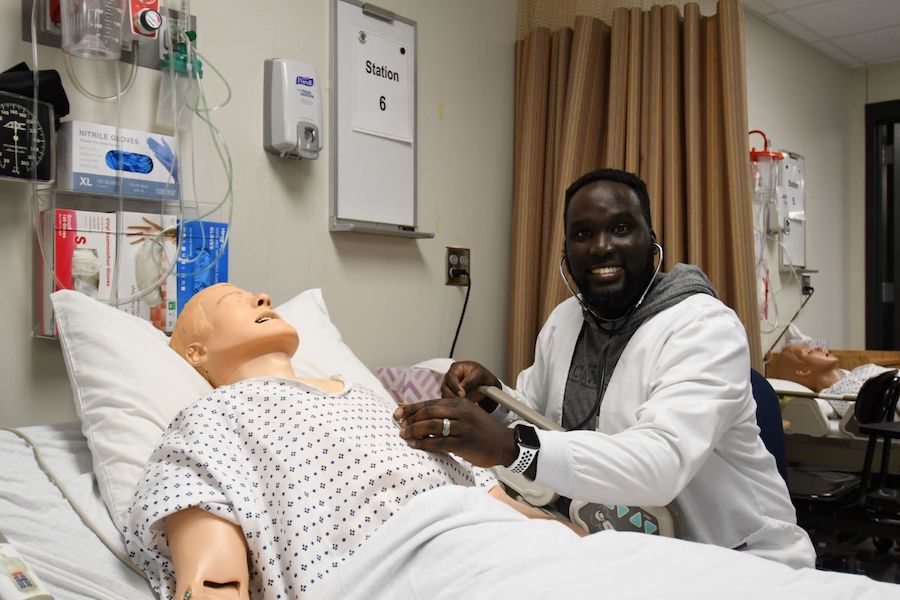 Aitkin Public School District
Bertha-Hewitt Public School District:
Brainerd Public School District
Browerville Public School District
Crosby-Ironton Public School District
Freshwater Education District
Henning Public School District
Isle Public School District
Little Falls Community Schools
Long Prairie-Grey Eagle School District
Menahga Public School District
Onamia Public School District
Pequot Lakes Public Schools
Pierz Public School District
Pillager Public School District
Pine River-Backus School District
Sebeka Public School District
Staples-Motley School District
Swanville Public School District
Upsala Public School District
Verndale Public School District
Wadena-Deer Creek School District
CTE programs and classes fall into one of 16 "Career Clusters."  A career cluster is a group of jobs and industries that are related by skills or products. Within each cluster, there are career pathways that correspond to a collection of courses and training opportunities to prepare students for a chosen career. Each cluster contains information on their related career pathways, education and training options for high school graduates, and other related student resources.
About Career Clusters: https://careerwise.minnstate.edu/careers/aboutclusters.html
Career Clusters: https://careerwise.minnstate.edu/careers/clusters.html
Career Cluster Interest Survey: https://careerwise.minnstate.edu/careers/clusterSurvey?do=0
Career Pathways: https://careerwise.minnstate.edu/careers/pathways.html
Career videos: https://careerwise.minnstate.edu/careers/careervideos.html
CLC programs by career area:  https://www.clcmn.edu/academic-program-listings-by-career-path/
Central Lakes Perkins Consortium Contact Information
Rebekah Kent Ehlebracht – Postsecondary Perkins Coordinator) 855-8067
rebekah.kentehlebracht@clcmn.edu
Mike Shrode – Secondary Perkins Coordinator(218) 629-6067
mshrode@fed.k12.mn.us
Lisa M. Hanson – Perkins Program Specialist(218) 855-8148
lisa.hanson@clcmn.edu
Additional Resources
Advance CTE: https://careertech.org/CTE
Articulated College Credits – CTE CreditMN: https://www.ctecreditmn.com/
Creative Job Search: https://mn.gov/deed/job-seekers/job-guide/
Minnesota Association for Career & Technical Administrators, or MACTA: https://www.macta.net/
Minnesota Department of Education Perkins V Legislation: https://education.mn.gov/MDE/dse/cte/perk/
Minnesota Department of Employment & Economic Development: https://mn.gov/deed/
MinnState Career and Technical Education: https://www.minnstate.edu/system/cte/index.html
Northwest Minnesota Perkins Coordinators Group: https://mnperkinsnw.com/about/
Occupational Outlook Handbook: https://www.bls.gov/ooh/