Step 1:
Apply to Central Lakes College
Students can apply directly on the CLC Admissions website. After applying, submit your High School Transcripts/GED. Do you have Transfer Credits? If they are from another Minnesota State College or University, complete an eTranscript Request Form to request an evaluation. If you have other credits, please submit official transcripts for evaluation. Finally, return an immunization form.
Step 2: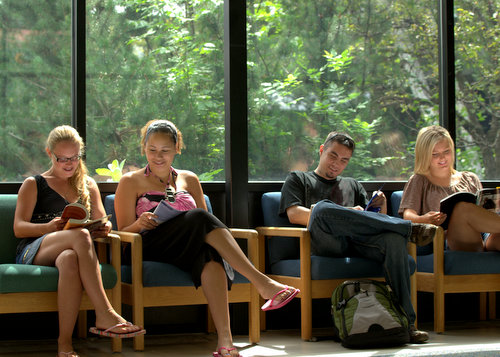 Apply for Financial Aid & Scholarships
Complete the Free Application for Federal Student Aid (FAFSA) at https://studentaid.gov.  Apply early to ensure financial aid is complete prior to the beginning of the semester. CLC's FAFSA code is: 002339.
After completing the FAFSA, apply for scholarships on the CLC Foundation website. If you are eligible for Veteran benefits, contact the Veteran Resource Center.
Step 3:
Establish Course Placement
Some CLC programs require students to provide evidence of reading and/or math skills for course placement prior to registering for classes.  If course placement is a requirement for the program you are studying, you will need to determine your course placement before registering for classes. Visit the Course Placement & Testing webpage for more information about determining course placement.
Step 4:

Register for Courses
Students attending New Student Registration must have completed the admission process (See Step 1) prior to attending the session.
Sign up for a 2023 Fall Semester New Student Registration Session
Fall Semester starts August 21, 2023.
Note: If admitted for the 2023 Summer term, please make an appointment with an advisor to register.
Contact CLC Advising at askclc@clcmn.edu with any questions.