CLC president, dean compete in cow milking contest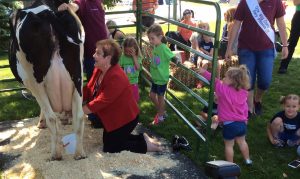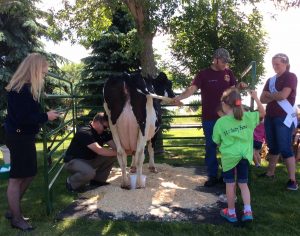 As part of June Dairy Days, CLC President Hara Charlier and CLC Dean of Ag Keith Olander competed in the annual cow milking contest at Culver's. Though neither received first place, Keith got a respectable 3/4ths ounce and Hara got 1/4th ounce. Next, each tried the hay bale toss. They didn't win at that either, but they did great!
June's #CLCmoment winner!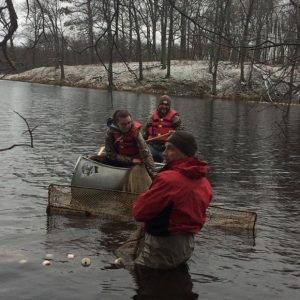 This month's #CLCmoment  winner is student Amy Heinen! For her capture of this water learning experience with her Natural Resources class, Amy won a $25 gift certificate to the CLC Bookstore. Congratulations, Amy! Keep those #CLCmoment posts coming!
Want to be next month's #CLCmoment winner?  Here's how!