2017 Commencement Speakers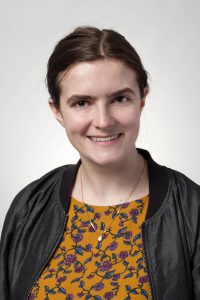 Hannah Maloney began taking classes at Central Lakes College (CLC) in 2014 and is graduating with her Associates of Arts Degree and has completed the CLC Honors Program. Hannah is an imaginative and creative learner and leverages innovative language to communicate her vision for the future. Throughout her educational career, Hannah has embraced challenging opportunities that have helped her expand her capacity and, as she says, "get comfortable being uncomfortable."
At CLC, Hannah was involved with many student activities. For example, she joined TRiO, participated in Student Senate, and was a member of the Global Connections Club. Over the last several semesters, Hannah worked in the Learning Commons as a peer tutor, helping students succeed in Composition courses as they wrestled with language, context, and argumentation. In addition, Hannah volunteers at CLC's Brainerd Community Theatre and continues to participate in the Brainerd Lion's Club.
Throughout her journey, Hannah actively sought out singular and challenging experiences from which she could grow as she pursued her educational goals. Thus, one can often find Hannah participating in national conferences, attending plays, meeting poets, and drinking excessive amounts of free coffee.
Hannah is interested in pursuing microbiology somewhere that hosts an active curling club as she plans to continue "delivering the rock" as far down the ice as it will go. She also enjoys conducting research, spending time with her family, and kayaking in the Boundary Waters.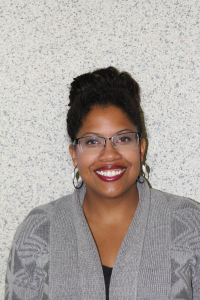 Kirsten Haugen graduated from Staples-Motley High School in June 2008 and joined the United States Navy where she served for six years. This spring, she is graduating with an Associates of Arts Degree and has also completed the Central Lakes College (CLC) Honors Program.
In the Navy, Kirsten worked as an aviation electrician on F-18 Hornets and in the Naval Reserves she worked as an electrician on the technologically sophisticated Littoral Combat Ships. While deployed, she traveled to Portugal, Spain, Greece, France, Bahrain, and Dubai, as well as multiple U.S. states including her personal favorite, Alaska.
At CLC, she utilized and honed her leadership skills to make a difference for students and leaves a robust legacy. For example, Kirsten was very active in student governance and in addition to her work study position at Student Life, she served as president of the Student Senate, took on state-wide responsibilities as a Regional Platform Committee Representative, and helped to shape the legislative agenda for the State of Minnesota. She also worked off campus at a chemical dependency treatment facility for young men whose transformation to better health she helped facilitate.
Kirsten plans to transfer to a four-year university and earn a double major in political science and communication in order to address challenging social issues such as education, poverty, and homelessness. In addition, she expects to continue her travels across the U.S.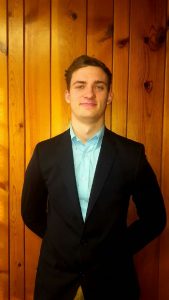 Alexander Carr graduated from Stillwater Area High School in 2013. During his education he developed a passion for science and technology. Excelling in his Chemistry courses he moved on to study at the University of Wisconsin – River Falls. Spending a year and a half there he moved on to Central Lake College to change his major to Robotic and Automation.
Learning about the new technology and how it was applied in daily life he grew a passion for it also. Becoming involved with multiple aspects of the Student Life and Student Senate of the college he learned much about the Central Lakes College and grew more passionate toward it. After becoming President of the Student Senate he pursued more opportunities to learn from this institution.
He is graduating this Spring and hoping to pursue other degrees in Engineering and Computer Sciences. He hopes one day to be a revolutionary mind towards improving the Manufacturing Industry.