Welcome to Financial Aid
80% of CLC students receive some type of financial assistance
The Free Application for Federal Student Aid (FAFSA) is available online at www.fafsa.gov.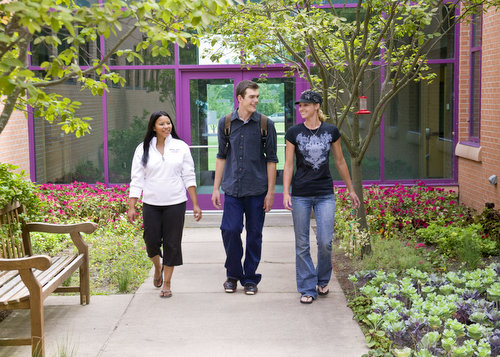 The 2016-17 academic year FAFSA can be completed at the website.
Make sure you have your federal tax return filed prior to completing the FAFSA.
The 2016-17 FAFSA will require your 2015 income information.
CLC's Federal School Code is 002339.
Refer to the "How to Apply" page for more information.
Would you like some help with the FAFSA?  
Assistance completing the FAFSA on the web is being offered by the CLC Financial Aid Staff, Monday – Thursday, each week, 8:00a.m. – 3:00p.m.
For the 2016-17 FAFSA please bring this list of items (pdf)
Cost of Attendance
In order for the Financial Aid Office to determine your financial eligibility, we must first establish what we feel your costs are associated with attending Central Lakes College for an academic year. View CLC Cost of Attendance (pdf)
Student receiving Financial Aid (which includes grants, work study and loans)
You have rights and responsibilities in regards to the financial aid you receive.  Please click on this link Rights and Responsibilities (pdf) to read what you have the right to expect and are responsible for.
Students may be required to return a portion of their financial aid (Title IV) due to not completing all their classes in a semester.  CLC processes "Return to Title IV" calculations within 30 days of the date it is determined that the student withdrew or stopped attending. CLC returns funds back to the Title IV programs within 45 days of that date.
Campus Phone Numbers:
Brainerd (218) 855-8031, Fax (218)855-8252
Staples (218) 894-5157, Fax (218)894-5185

Staff Information
CLC's Financial Aid Department efficiently assists students, using the latest technology, in the process of obtaining funds and supports a positive college experience as an achievable goal.  To go along with this mission, we are guided by the principles "Students come first, We must take care of ourselves and We must be respectful of others".
The Financial Aid Department at CLC has developed a comprehensive financial aid program based on federal, state, institutional and private resources to help cover the cost of education. CLC annually awards assistance to about 70 percent of its student body. Therefore, no prospective student should hesitate to apply for admission because of financial circumstance. The CLC Financial Aid staff encourage all students to apply for financial aid.
Code of Conduct for CLC Financial Aid Office Employees
This Code of Conduct is in response to the Higher Education Opportunity Act signed August, 14, 2008.  This code is applicable to all CLC employees with responsibilities related to Federal Title IV student loans and prohibits a conflict of interest.  Where applicable, this code is superseded by MnSCU Employee Code of Conduct, if more restrictive.
These employees are restricted from:
1.  Revenue sharing arrangements,
2.  Receiving most lender gifts, including those to family members, with certain minimal exceptions,
3.  Receiving fees or other compensation for consulting with lenders,
4.  Using the award packaging or other methods to assign first-time borrowers to certain lenders,
5.  Delaying or refusing to certify any loan based on the borrower's choice of lender,
6.  Accepting any funds for private education loans in exchange for benefits to the lenders such as a preferred lender arrangement,
7.  Requesting or accepting assistance from any lender for call-center staffing or financial aid office staffing, and
8.  Receiving any compensation or financial benefit for service other than reasonable reimbursement of expenses for any financial aid office employee who serves on a lender's advisory board.
The Code of Conduct is available to these employees in an electronic format each year.