Below, are several forms available in Dynamic Forms (Electronic) and/or PDF format.  Please know that certain forms are only available in Student Services.
To submit your forms electronically:
1.  Click on the link below that indicates (Electronic) for the form you need to complete.
2.  You will be brought to a login screen, follow the instructions to login.  If you have already created a Dynamic Forms account with the Financial Aid Department you can use that same Username and Password.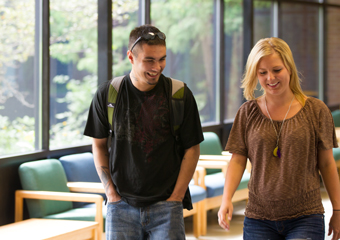 3.  How to create an account:
a. Click on the "Get Started" button
b. Complete the sign in process.  Be sure to use your own email address when creating your account (Do not use your parent's or a sibling's email account)
c. Write down your Username and Password
d. Click on "Create Account"
e. You will receive a "Thank You" and then click on "Login to Dynamic Forms"
4.  At the "Welcome to Dynamic Forms" screen, click on "Complete This Form"
5.  Complete the form as needed
6.  Press the "Next" button
7.  Type your name in the boxes provided and click on the "Sign Electronically" button
8.  You will then receive a confirmation page that will say "Thank You" and also have the option of printing your form for your records
To submit your forms by paper:
1.  Click on the PDF format for the form you need to complete
2.  Print the form
3.  Complete the form
4.  Mail the form to:
Central Lakes College
ATTN: Admissions
501 West College Drive
Brainerd, MN  56401
Or Fax:  218-855-8252
Or Scan and E-Mail:  askclc@clcmn.edu
Apply Now!
Forms
Admissions Application:
Applying to Central Lakes College for the first time.
CLC Application (pdf)
CLC Application (electronic)
Immunization Form:
Minnesota Law requires that all students born after 1956 and enrolled in a public school must submit immunization records.
Immunization Record (pdf)
Immunization Record (electronic)
Program Change Form:
To add or remove a major/program, complete the following form
Program Change Form (pdf)
Program Change Form (electronic)
Special Student Request Form:
For Post Secondary Education Option (PSEO) student and want to register for summer courses.
Special Student Request Form (pdf)
Transcript Release Form:
To be admitted to Central Lakes College, students must submit official transcripts from their High Schools.
Transcript Release Form (pdf)
Admissions Appeal:
Students who do not meet Central Lakes College's standards for Admission
PSEO student who does not meet Central Lakes College's minimum High School GPA
Transfer into Central Lakes College who are currently on suspension at another institution
Transfer into Central Lakes College who have been suspended or expelled for disciplinary reasons at another institution.
Visiting students who have been denied admission or enrollment as a visiting student. (Appeals related to the denial of admission or enrollment because the student has an existing financial hold will not be accepted.)
Students who have an active suspension at Central Lakes College and who are not currently admitted to a program
Admission Appeal
CIS Appeal for Admissions
Special Program Applications
Practical Nursing Diploma Application