Diversity of Central Lakes College
Our commitment to diversity at Central Lakes College is embedded in our mission statement and values.
At Central Lakes College we are committed to a supportive environment for the growth and development of students from diverse cultural, ethnic, economic and educational backgrounds.
Student Services
Disability Services
CLC is committed to providing access, opportunity and reasonable accommodations to students with disabilities and those with intellectual disabilities. CLC is one of the few two-year colleges with a designated Disability Services Coordinator, only one of three colleges in the State that offers an Occupational Skills Program and one of two colleges which offers a Check and Connect; Engaging and Retaining Students with Intellectual Disabilities in Higher education program.
Check and Connect
The Check & Connect (C&C) Program at Central Lakes College is an inclusive and comprehensive model for engaging and retaining students with intellectual disabilities in our higher education programs. The C&C Coach promotes positive outcomes by routinely meeting with the students and offering support.
Connections
Student Clubs & Organizations
CLC is committed to a diverse student, faculty and staff environment where our differences are accepted and embraced. Leading this charge are student clubs: The Diversity of Leadership Council (DLC), The Equality Coalition, and The International Club, the ASL Club, and the Spanish Club.
Cultural Thursdays
Cultural Thursday presentations on the First Thursday of the month. Presentations are given by students, faculty or community on countries from Argentina to Zambia, with Cuba, Thailand, Vietnam, Poland, Israel, Peru and Palestine in between.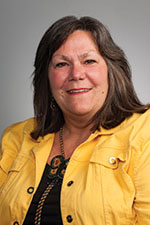 Mary Sam, Director of Intercultural Services, Diversity & Tribal Relations
218-855-8159 or msam@clcmn.edu