International Education at CLC

Central Lakes College Celebrations International Education Week!
International Education Week (IEW), November 16-20, 2020, is an opportunity to celebrate the benefits of international education and exchange worldwide. This joint initiative of the U.S. Department of State and the U.S. Department of Education is part of our efforts to promote programs that prepare Americans for a global environment and attract future leaders from abroad to study, learn, and exchange experiences. (International Education Week 2020 | ECA, iew.state.gov/.)
Videos
During this IEW week, the Central Lakes College International Education Committee will offer several short videos in which CLC instructors and staff share stories about international experiences and their benefits. Please join us in learning more on how to pursue International Education! Look for posters and social media posts #clciew
CLC Speech Communications Instructor Kari Frisch on International Education Week and How to Get Started
CLC Environmental Studies Instructor Jason Edens Encourages Sustainable Travel Abroad… By Bike!
CLC English and Global Studies Instructor Lori-Beth Larsen Shares Why Travel?
CLC World Languages Instructor Tracey Kloeckl-Jiménez Step Out and Experience the World to Enrich Your Learning
Programs and Certificates
Central Lakes College is proud to offer several degrees and certificates which allow students to prepare themselves for an increasingly globalized society and workplace.
Global Studies Certificate
Latin American Studies Certificate
Spanish Transfer Pathway A.A. Degree 
International Food
In addition, both the Staples campus and the Brainerd campus will offer international cuisine this week as a part of their free food offerings for students.
On the Brainerd Campus: Order online at https://olo.spoton.com/5beb43dce00cf25c16432260 and choose the Heat at Home Meal option, so you will not be charged for the meal.
On the Staples campus: Please check in at the food counter for further information on the food offerings during this week.
---
Welcome!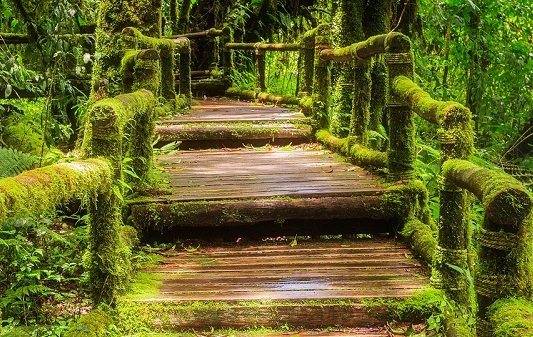 Whether you are a student from another country/culture seeking registration information, a current student looking for campus activities with an international flair, or a student looking for travel study opportunities, you've come to the right place.
Central Lakes College affirms that international education enhances a student's education, understanding, and respect for others in an increasingly globalized world.
Central Lakes College is committed to offering an international experience for all students by welcoming international students and providing services needed to welcome and integrate them into campus life; promoting opportunities for the internationalizing of our campuses and our curricula through campus activities and student organizations;  and providing international travel study programs for our students.