Why Choose Latin American Studies Certificate at CLC?
• Students will have an opportunity to study the cultural, historical, political, economic, religious, and social realities of Mexico, Central, and South America to gain a better understanding of the Hispanic impact on the United States and the growing Latino population in Minnesota.
• This series of courses will provide students with a high-intermediate level of proficiency in the Spanish language as well as a more thorough understanding of the culture(s) of Latin America.
• Progression through these CLC Spanish language and culture courses will enrich students understanding and appreciation of Latin American cultures.
• Through the study of pre-Columbian indigenous cultures, colonial oppression, the formation of national identities, the establishment of economies, and the evolution of culture, these courses also provide a comprehensive framework for students to recognize and anticipate ongoing social, political and economic trends.
• This program is appropriate for all members of an increasingly diverse society and for individuals entering or currently employed in positions in communication, education, business, health care, local government, marketing, natural sciences, etc., where an understanding of Latin American resources, history, culture and society will enhance one's abilities in the workplace.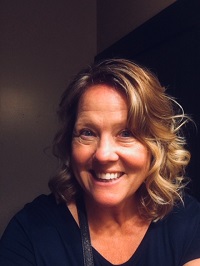 Tracey Kloeckl-Jiménez
Tracey Kloeckl-Jiménez graduated from Dartmouth College in Hanover, New Hampshire where she studied German, Spanish and World Cultures. During this time, she took advantage of study abroad programs in Berlin, Germany and Granada, Spain. After living in Spain for a year, she returned to Minnesota, where she earned her Master's Degree in Teaching German and Spanish from Minnesota State University-Mankato. Kloeckl-Jiménez taught Spanish at Staples Motley High School for many years before coming to Central Lakes College. She has led several study/travel programs to Costa Rica, Mexico, Spain and Cuba. Along with CLC Spanish Instructor Shannon Klint, Kloeckl-Jiménez will be conducting a Study/Travel Abroad to Cuernavaca, MX in March of 2019. In her free time, she enjoys hiking, gardening, traveling, reading, swimming and going to movies. Learning more about other languages and cultures will truly enrich your life and understanding of what it means to be human! Which language are you working on? Email Tracey for more information