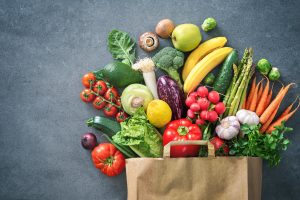 Central Lakes College Food Pantry
We are proud that our CLC Food Pantry distributed approximately 17,000 lbs. of food last year. Sadly, the need continues to exceed our ability to keep up. You can make a difference in the life of our students by donating to the CLC Food Pantry. Your gift is 100% tax deductible and every dollar matters!
Student Life News
Constitution Day & Election Information
Come join us in the Student Life Centers on each campus and enjoy such amenities as free coffee, Xbox One, board games, pool tables, foosball, and ping pong. Our CLC Food Pantries are now open and various food items are available for students. You can access the food pantry by going to the Student Life Center on each campus.
Student Senate
Mission Statement: The Student Senate provides leadership opportunities furthering CLC students' development and builds community through programs, activities, and student organizations.
Email the Student Senate at ssenate@clcmn.edu
Student Senate Documents
Constitution
Bylaws
Campus Clubs
As a student, it is so important to study and attend all of your classes regularly. For many students it is also important to get involved, and become a part of campus life. At Central Lakes College, you will have the opportunity to participate in a wide variety of clubs and organizations. You'll have the chance to make friends and engage in new experiences. Read on for more information about the exciting opportunities that await you.
Club Forms and Guidelines