Welcome to the Central Lakes College Disability Services website.
Central Lakes College values diversity in our college community and is committed to ensuring equal access and opportunity to qualified students with learning disabilities, speech impairments, information processing disorders, vision and hearing impairments and physical or mental health disabilities, etc.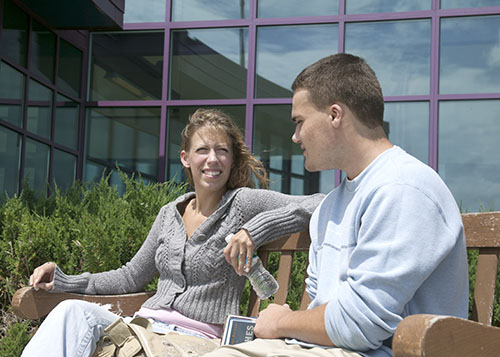 This website has been developed to provide information about Disability Services to prospective students, current students and parents, as well as, faculty and staff and any other individuals who wish to inquire about our services.
Mission
The mission of Disability Services is to assure access through reasonable accommodations to students who currently demonstrate a condition producing significant functional limitations in one or more major life activities.  In providing academic accommodations to qualified students with disabilities, the Disability Services office seeks to promote equal opportunity to encourage success in completing his/her chosen educational plan.  We provide high quality services and technology to ensure an accessible and supportive environment within the context of a diverse college community through practices that reflect the mission and values of Central Lake College.
Vision
The Disability Services office values defines what shapes interactions with students, faculty and staff of Central Lakes College.  The values are:
Respect and Sensitivity
Privacy
Professionalism
Integrity
Supportive and Encouraging
Partnership
Other Programs
Occupational Skills Program
Hours
Monday-Friday 8-4:30
Jody Flynn
Disability Services Assistant
Throughout my 25+ years working at CLC, I've been in many different departments. I may not have all the information , but I certainly can assist you in finding it!
The Bridge: Office/Reception – E137
Phone: 218-855-8056 Fax: 218-855-8267
Email: jflynn@clcmn.edu; disabilityservices@clcmn.edu