Alumni
Welcome Back!
Whether you attended Staples Technical College, Brainerd Technical College, Brainerd Junior College, or Brainerd Community College, you are considered an alumni of Central Lakes College. In 1995, all of these colleges merged to form what is now called Central Lakes College with campuses in Brainerd and Staples.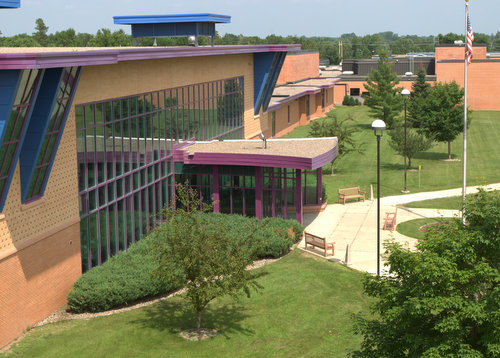 For many, the pathway to success began here at Central Lakes College. Time and again, alumni have given credit to the transformative effect that Central Lakes College has had on their lives, and on other students who pass through its doors. We each have our own personal experience, whether it was the attention of an influential instructor, the ear of an empathetic counselor, time in a nurturing environment to decide about the future, or being given an opportunity that you thought you would never have.
YOU, our alumni, are our legacy, and Central Lakes College's success is reflected in your success. Together, we can continue to build futures and make the dreams of today's students come true.
Stay Connected
The goal of the Central Lakes College Alumni Association is not only to keep alumni connected to CLC in meaningful ways, but also to enrich the life of the college through our ongoing engagement. We offer lifelong connections with your fellow alumni as well as other benefits and services. To stay connected, update your alumni profile with your most up-to-date contact information.
Stay Involved
Academic exploration. Building friendships. Creating opportunities. Your time as a student at Central Lakes College was likely filled with all of these things. And that doesn't have to end once you graduate.
As listed below, there are several ways for you to remain an active part of the Central Lakes College community and to keep in touch with your classmates and friends. No matter how you choose to stay involved, your contribution will be greatly appreciated by your fellow alumni, current students, and years of future Raiders.
Join us for campus events
Plan your class reunion
Volunteer your time and talents
Make a donation to support students and academic programs
Mentor a student or recent graduate
Offer an internship
Serve as a guest speaker at an event or class lecture
Cheer on the Raiders at an athletic event
Join the Alumni Association committee
Share your personal or professional success story
Update us on your important life events
If you have any questions or suggestions, please contact the CLC Foundation and Alumni Office at (218) 855-8135 or alumni@clcmn.edu.
Quick Links
Career Services
CLC Foundation
Events Calendar
Library Services
Transcript Services