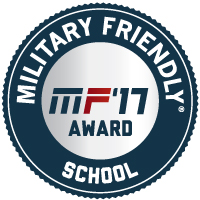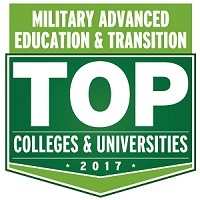 Veterans Resource Center
Central Lakes College (CLC) would like to thank you for your service! 
As you consider your future, CLC is here to help you successfully pursue your educational goals. Whether you are actively serving in the military, a veteran, military spouse and/or dependent, the Veterans Resource Center is here to serve you!
Follow the appropriate checklist below for details on how you can become enrolled here at CLC and what you need for your VA entitlements;
Enrollment Checklist for Current or Former Service Members (pdf)
Enrollment Checklist for Spouses and/or Dependents of Current or Former Service Members (pdf)
If you are unsure if you are eligible to receive VA Education Entitlements, please visit this interactive flowchart or contact Theresa Harsha or Jonah Maddox.
Students using VA entitlements to pay for schooling must first complete and return the Request to Certify (pdf) form to CLC's VA Certifying Official every term, before credits will be certified.
Theresa Harsha – Director of Veterans Resources & VA School Certifying Official
E-mail: tharsha@clcmn.edu
Phone: 218.855.8279
Fax: 218.855.8269
Theresa is at the CLC Brainerd Campus Monday-Friday from 8:00-3:30 or by appointment 
Jonah Maddox – Minnesota Dept. Veterans Affairs (MDVA) Central Regional Coordinator
Phone: (320) 493-8153
Email: Jonah.maddox@state.mn.us
Jonah is at the CLC Brainerd Campus Tuesdays from 9:30-2:30 or by appointment
The CLC Veterans Resource Centers are located
Brainerd Campus Resource Center: Room C143
Staples Campus Resource Center: Room A164 
The Veterans Resource Center serves current or former military members, their spouses and/or dependents by:
-Offering current and accurate information and direction on how to apply for information and direction on GI Bill® education entitlements, Federal Tuition Assistance, State
Tuition Reimbursement, student loans, financial aid, and scholarships
-Assists in transfer process including transferring military credits
– Supports students with career counseling, exploration, and referrals while a student at CLC and post graduation
-VA resourcing and referrals
-Provide emergency financial, housing, and food assistance to CLC students using our Random Actos of
Kindness (RAK) fund
-Academic degree planning with priority registration
-Individualized advising for enrollment and registration
-Providing free printing, meals, and a space to meet in the Veterans Resource Center
-Building relationships among service members and veterans organizations, such as DAV, VFW, American Legion, Military Order of the Purple Heart, Beyond the Yellow Ribbon, Family Assistance Centers, and all branches of service
Contact Information