College in the Schools – Staff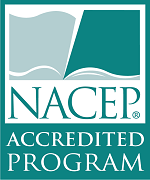 High School staff including counselors, school leaders, administrators, and those working with CIS students, are the key to student's success. Counselors provide advising for course selection, assist with student registration, conduct student assessment, submit student appeals and help determine if course waivers are needed.
Course Scheduling Information: For a listing of College in the Schools (CIS) courses currently scheduled each semester, please visit eServices. In the Campus Tab, please select CLC Concurrent Enrollment, and then click on Expand/Collapse for an Advanced Search and select your Location.
CIS Course Descriptions: A list of courses from the Central Lakes College (CLC) Academic catalog that are available to be offered to CIS students are listed here.
Additional course information, including a topical outline, learning outcomes, and pre-requisites may be obtained on CLC's Course Outline Page
Tools for Counselors & Administrators: The CIS Admission Database allows CIS Counselors to review student admission information and placement test levels to determine if a student is ready to register for courses. Counselors can also log in to eServices to review the list of registered students from their school each semester and view their students' unofficial transcripts, semester grades, and Degree Audit Reports. School staff can also utilize CLC SharePoint  to enter planned course schedules and student registration information.
CIS Contractual Agreements: CIS contractual agreements between the CLC and high school partners to support the CIS program and ensure program quality. The contract identifies the rights and responsibilities of all partners including student expectations as well as the fiscal responsibility relating to course delivery. Contractual Agreements can be made available to the partner school upon request.