PSEO/CIS Students
Post Secondary Enrollment Option Program
The Minnesota Post Secondary Enrollment Option (PSEO) program allows high school 10th, 11th, and 12th grade students to take courses and receive both high school and transferable college credit. Courses are available on campus, online, or via ITV. Some PSEO students graduate with their Associates degree at the same time they receive their high school diploma. To participate in the PSEO program, a student must inform their school district by May 30 of each year of the student's intent to enroll in any post-secondary courses during the following school year and meet CLC PSEO Admissions requirements.
The PSEO program will cover the cost of tuition, fees and books for eligible courses whether you are part-time or full-time. Students are not allowed to take courses with additional fees that exceed a total of $100, or remedial courses (below 1000 level).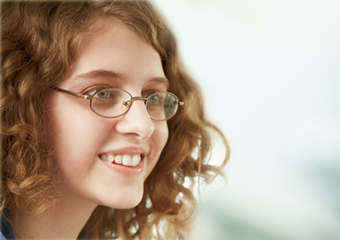 College in the Schools (CIS)
College in the Schools (CIS) is a dual enrollment program administered by CLC in partnership with local high schools.  The CIS program gives high schools an opportunity to strengthen their academic course offerings while providing high school juniors or seniors a jump start on earning college credit. Students experience the academic rigor of college curriculum and strengthen their study skills in a high school environment. CIS courses are taught during the regular school day at the high schools by exceptional high school instructors.
Eligibility for PSEO
12th grade/Senior must have a high school GPA of 2.5 or greater
11th grade/Junior must have a high school GPA of 3.0 or greater
10th grade must have taken the 8th grade MCA reading test and have met the proficiency of "meets or exceeds". If student meets the standards he/she may be eligible to enroll in a Career and Technical Education course.  Approved 10th grade courses (pdf)
1) Application: Complete a CLC application
2) PSEO form: Complete a PSEO Program Notice of Student Registration (pdf)
3) Transcripts: Request current high school transcript to be sent to CLC
10th graders: Submit a copy of 8th Minnesota Comprehensive Assessment (MCA) scores in reading and provide evidence that you have met or exceeded the proficiency level.  Approved 10th grade courses (pdf)
4) Assessment: Complete the Accuplacer Placement Test
5) Returning PSEO: Complete a PSEO Program Notice of Student Registration every semester.
For more information visit: 3.5 Post-Secondary Enrollment Options (PSEO) Program Policy (pdf) and MN Department of Education
Eligibility for CIS
11th grade/ junior with a 3.0 cumulative GPA
12th grade/senior with a 2.5 cumulative GPA
1) Application: Complete a CLC application
2) Complete CIS Enrollment Form through Dynamic Forms
3) Assessment: Complete the Accuplacer Placement Test
For more information: CIS Webpage
Contact Information
Phil

Olsen
PSEO Advisor / CIS Coordinator
Paul

Preimesberger
Dean of Enrollment Management and Student Success
CLC Visits