Trio Upward Bound
General Information
The Central Lakes College Upward Bound Program transforms high school students into college graduates. The program provides educational services to modest income and first generation high school students to equip them in graduating from high school, enrolling into a college or university, and completing their post-secondary education.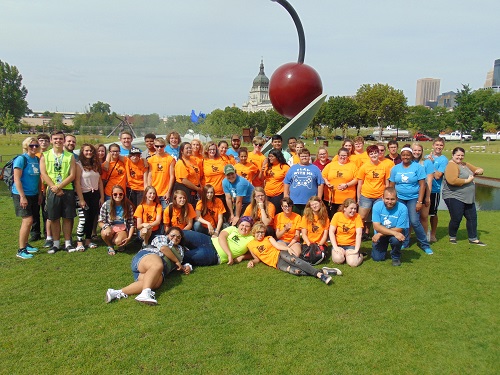 Upward Bound Promotional Video
Upward Bound Provides:
Academic Advising
Supplemental Academic Instruction
Financial Literacy Education
Cultural Enrichment
The Upward Bound Program is funded by the US Department of Education (DOE) under the Higher Education Act, Title IV, TRIO Programs. The first Upward Bound grant was awarded to Central Lakes College in 2003. At present, Central Lakes College has two Upward Bound Programs. The Staples Campus Upward Bound Program serves 50 students in Todd County in the target schools of Bertha – Hewitt, Browerville, Long Prairie-Grey Eagle, and Staples Motley. The Brainerd Campus Upward Bound Program serves 50 students in Morrison and Mille Lacs Counties in the target schools of Isle, Nay Ah Shing, Onamia, and Pierz.
Upward Bound is a year-round educational program for high school students who are from families that meet federal income guidelines and/or who potentially would be the first generation to graduate from a 4-year college/university. It includes a six-week summer program on a college campus to help prepare students for the post-secondary experience. The program targets ninth through twelfth grade students to help them complete high school and to enter, and graduate from, a post-secondary institution.
Contact Us:
Do you know a student, or are you a high school student who is interested in learning more about Upward Bound?
Fill out this form and we will contact the student.
Mail:
TRIO Upward Bound
Central Lakes College
501 West College Drive
Brainerd, MN 56401

Email: jbrose@clcmn.edu
Phone: 218.855.8005
Fax: 218-855-8267
Central Lakes College Upward Bound is an affiliate member of its Regional (EOA) and State (MN TRIO) Associations