Supportive Services for Current and Former Foster Youth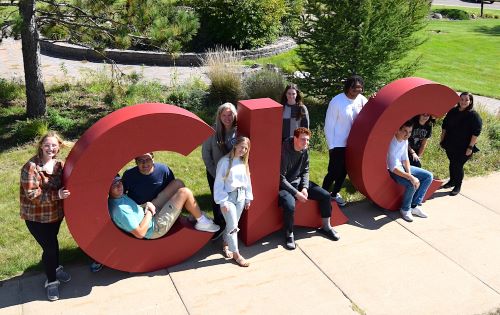 Mission
Reduce barriers for students who have experienced the foster care system, by providing extra support, connection to resources, assistance navigating higher education and independence. 
Who's eligible
Any student who has identified as experiencing foster care, birth through 21 years. 
What is it
1-1 support to students, designed to meet their unique needs

 

Opportunity to connect with other students who have similar experiences

 

Educational opportunities

 

Financial support

 
How to get involved
Students who have identified on Their FAFSA, or have self-identified, as being in the foster care system will receive an outreach email from Megan or Kellee with information on the program as well as the name of their contact person. Students may connect with the program at any time throughout their school experience.  
Financial aid and financial support
FAFSA: Students who have been in the foster care system after their thirteenth birthday may benefit from indicating so on their FAFSA. By answering "yes" to question 52 eligibilities for additional financial support will be determined. Additional supports may include: 
Fostering Independence Grant (FIG)

 If you are a Minnesota resident under the age of 27 and were in the Minnesota foster care system at any point after your thirteenth birthday, this grant may cover the cost of attendance at any eligible Minnesota public or participating private college and university. 

FIG may assist with tuition costs, housing, and other living expenses.

 

Education and Training Voucher (ETV)

Students must be under the age of 26 by the application due date and accepted into an accredited post-secondary institution or training, Students receiving ETV may use the funding for tuition, books and fees, as well as housing expenses, childcare, transportation, computers, and other expenses to make their post-secondary education possible. To be eligible students must meet at least one of the following criteria:

 

In foster care for thirty consecutive days between their 17

th

and 18

th

birthdays

 

Were adopted from foster care after their 16

th

birthday

 

Were in foster care on or after their 16

th

birthday when a relative accepted transfer of physical and legal custody through a juvenile court order

 
Tuition Waiver
Students who have aged out of the foster care system may be eligible to apply for a tuition waiver.  
Connecting to Success and Random Acts of Kindness (RAK) Fund
CLC offers students who have identified being in the foster care system additional financial support through RAK. Students in need of additional financial support may complete an application for RAK, indicating they are requesting funding through Connecting to Success. All submissions are reviewed by the Connecting to Success committee for approval.  
In order to provide holistic and comprehensive services to students Connecting to Success works closely with CLC staff from multiple departments including advising, financial aid, Accessibility Services, Student Life, and Mental Health. Additionally, representatives from the local county and non-profit agencies participate in our monthly meetings.  
If you are a prospective student or you are working with a prospective student and would like additional information on the application process, programs, the student experience, or any other services on campus please contact Megan or Kellee. We will also meet with prospective students who are interested in visiting campus to learn more about their program(s) of interest.  
Links
Roles | FAFSA Application | Federal Student Aid 
Fostering Independence Higher Education Grants (state.mn.us) 
Education and Training Vouchers for Current and Former Foster Youth (state.mn.us)