Submissions will be accepted starting November 16, 2023 for the 2024 journal! The deadline is Friday, March 1, 2024. Please submit here after reading the guidelines below.
In fall of 2023 CLC's Bent Pine received "National Award for Best Magazine: 2nd Place" from the Community College Humanities Association! 
Bent Pine 2024 (our 5th volume) will be printed and published by April 29, 2024. Everyone published receives 1 copy!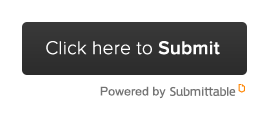 PLEASE SEE SUBMISSION GUIDELINES BELOW!
We are proud to present Bent Pine, a journal of art and writing by CLC's students, faculty, and staff—created by the Bent Pine Journal Club in conjunction with the Graphic Design program, English department, and Art department! 
View the 2020 Bent Pine Journal (pdf)
The Bent Pine was made possible through a Mini Grant from the Central Lakes College Foundation and through Cultural Arts and Club funding from the CLC Student Life Committee.
Hard copies of this journal are distributed to each student, faculty member, or staff member published in its pages.