Contact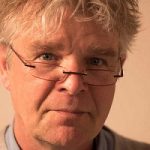 Jeff Johnson directs Verse Like Water. He has taught English and hosted poets for 32 years. Questions or comments about the series can be directed here!
Jeff Johnson
Central Lakes College
501 West College Drive
Brainerd Minnesota 56401
Office: 1-218-855-8102
Mobile: 320-260-4959
jjohnson@clcmn.edu
Verse Like Water
Advisory Board
Jeff Johnson
Martha Kuehn
Jana Shogren
Adam Marcotte
Donna Salli
Jolene Bradley
Char Donovan
Krista Rolfzen-Soukup

List of Events
Verse Like Water will host poet and memorialist Spencer Reece on March 27th, at noon in the Chalberg Theater. An Episcopalian priest as well as an internationally known writer, Spencer's debut collection The Clerk's Tale (2004) won the Bakeless Poetry Prize, and his next book The Road to Emmau (2011), was long-listed for the National Book Award. His numerous awards include fellowships from the National Endowment for the Arts, a Fullbright Scholarship, and the Guggenheim. After Spencer's reading, we will…
Verse Like Water: the visiting poet program of Central Lakes College will joyfully introduce Peter Balakian for a noon reading in the Chalberg Theater. In addition to poetry, Professor Balakian has gifted the literary world with memoir, translations, and essays about arts and culture. As a young man, he inhabited a pivotal moment when he learned his grandmother had survived a Syrian death march, which was part of the Armenian genocide of 1915. Much of his life's work has been…
+ Export Events
Mission
Verse Like Water is an ongoing celebration of great imaginative literature, and its purpose is to dream into being first class literary events for the Brainerd Lakes Region. As the premier reading series in the Midwest featuring only poets, Verse Like Water promotes reading, writing, and community building across the Brainerd Lakes Region.
While the series seeks poets who represent all possible backgrounds and stories from America, Verse Like Water repeatedly has showcased writers who are immigrants or refugees, as this is one of the important issues of our time.
Increasingly, area high schools are involved; seven so far have bussed in students for the readings, and Long Prairie-Grey Eagle High School has twice been astonished by visits from U.S. Poet Laureate Juan Felipe Herrera and Poet Laureate of Los Angeles Luis J. Rodriguez.
Readings are usually at noon in the CLC Chalberg Theater and are followed by a book signing and craft talk by the poet. Generally, the readings are free and open to the public.
History
Verse Like Water began in the fall of 2011. The series so far is almost entirely funded by grants from the Minnesota Legacy Fund and accessed through Five Wings Arts Council and the Minnesota State Arts Board. Minnesota Public Radio cosponsors each reading.
The series thus far has hosted six U.S. Poet Laureates, two MacArthur Fellows, and a number of writers with Pulitzer Prizes and National Book Awards, including Li-Young Lee, Naomi Shihab Nye, Richard Blanco, Marie Howe, Terrance Hayes, Richard Blanco, Charles Simic, Billy Collins, Robert Hass, Tracy K. Smith, Matt Rasmussen, Mark Conway, Vijay Seshadri, Juan Felipe Herrera, Luis J. Rodriguez, Ellen Bryant Voigt, Osama Alomar, Nick Flynn, and Major Jackson.
Mr. Billy Collins will kick off our seventh year of programming this fall on the evening of September 7th, Mary Szybist will read October 15th, and Peter Balakian arrives on November 7th.
Support
In the evening, members of the Central Lakes College English department take turns putting Verse Like Water to bed. After some warm milk, and hearing lines from its favorite epic poem—Chesterton's The Ballad of the White Horse—Verse Like Water sleeps, and dreams the dream of all reading series, which is that someday donors and sponsors will come forth to help promote great poetry, and the idea that literature is the only consciousness we have.
Across the last six years, Verse Like Water is grateful for the support it has gotten from Central Lakes College, the CLC Foundation, English Department, and Theater, Five Wings Arts Council, The Minnesota State Arts Board, and Minnesota Public Radio. From our hearts, we thank all those who have attended these poetry readings, including students, faculty, staff, and community members from the Brainerd Lakes Region and across Minnesota. About a thousand people a year are being inspired by these literary events, and we are thankful for this too.
It is expensive to organize, promote, and host a poetry reading. Even small donations can help with speaking fees, transportation, and the matches that accompany all grants. The Brainerd Lakes Region would deeply appreciate such collaboration, and contributions can be sent here:
Jana Shogren
CLC Foundation Director
Central Lakes College
501 West College Drive
Brainerd Minnesota, 56401