Why Choose Robotic Welding Certificate at CLC?
5 new welding robots increasing current technology offered – 23 total robots used for training.
Remodeled and updated classrooms and lab areas
Starting salaries $45-$57K
Grads can travel both domestically and internationally installing robotic equipment
Placement 95 – 100%
BSU Articulation AAS or Diploma
Member of Robotics Industries Association
Program Information
ROBOTIC WELDING CERTIFICATE
Program Course Requirements
RAST 1104  Introduction to Automation (2 cr)
RAST 2134  Robotic ARC Welding (3 cr)
WELD 1100  Intro to Welding (2 cr)
WELD 1111  Blueprint Reading I (2 cr)
WELD 1112  Blueprint Reading II (2 cr)
WELD 1117  Gas Metal ARC Welding I (2 cr)
WELD 1118  Gas Metal ARC Welding II (3 cr)
GRADUATION REQUIREMENT – 16 CREDITS
Career Description: Robotic welders set up automated equipment within a robotic welding cell using safety devices, user operator systems, and welding power supplies. They also maintain welding torch equipment, edit and/or create robotic welding programs, change existing welding programs, and program welding parameters.
Program Information: The Robotic Welder Certificate instructs students in welding cell safety devices, blueprints and symbols. Upon successful completion of the program, students will be skilled in manual and robotic welding procedures, creating and editing robot welding programs, error recovery procedures, and basic maintenance of equipment including lubrication of the robot and welding fixtures.
Program Outcomes:
Graduates will be able to:
Apply proper industry safety standards;
Apply welding and cutting safety procedures;
Perform a variety of welding processes using appropriate equipment and setup procedures for  SMAW and GMAW;
Apply principles of basic welding fundamentals, symbols, blueprints and welding metallurgy;
Develop correct robotic welding parameters for different welding procedures;
Perform robotic welding controller operations and programming manual procedures;
Create robotic welding programs;
Upload and download existing programs;
Modify existing welding programs;
Robot and automated cell system error recovery procedures;
Robotic welding cell cycle time calculations.
Special Program Requirements:
Students must meet the following conditions in order to graduate:
College Cumulative GPA Requirement: cumulative grade point average (GPA) of credits attempted at CLC must be at least 2.0.
College Technical Core GPA Requirement: cumulative GPA of credits attempted towards the technical core of the diploma or degree must be at least 2.0.
Residency Requirement: students must complete one third of their credits at Central Lakes College.
Career Opportunities: Employment of robotic welding technicians is expected to grow 8% by 2020. Robotic welders will find employment in a variety of occupations such as automotive suppliers, welding fabrication companies, agricultural original equipment manufacturers (OEM's), heavy equipment OEM's (Caterpillar, John Deere, Bobcat, etc.) and recreational vehicle manufacturers (Arctic Cat, Polaris, Honda, etc.).
Career Titles: Common career titles for people in this field are robotic welding cell operator, robotic welding system technician, robotic welding system operator, robotic welding setup and system operator.
Instructors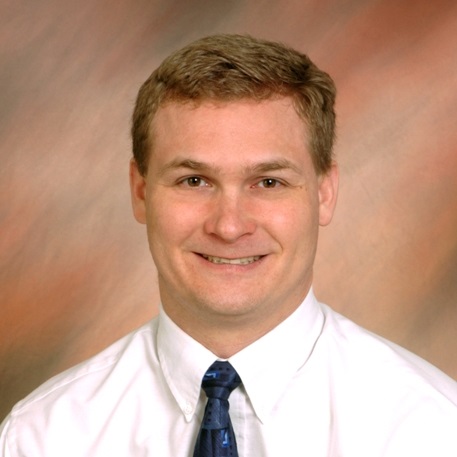 Nathan Peterson
Robotics Instructor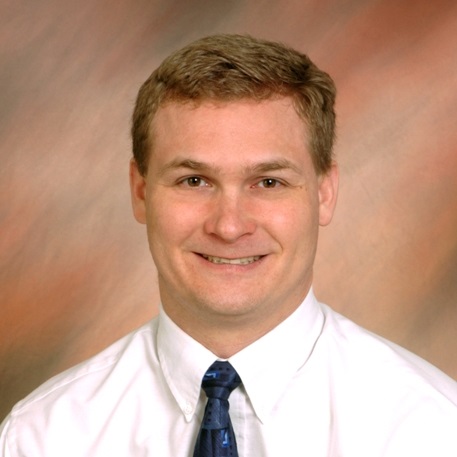 Nathan Peterson
Robotics Instructor
Nathan Peterson graduated from Brainerd Staples Technical College with a diploma in Robotics Automated Systems Technology and an Associates of Science Degree from Brainerd Community College in 1994. Immediately upon graduation, he began his robotics career working for a robotic original equipment manufacturer. After starting as an entry level field service engineer, he was promoted multiple times in responsibilities during his 12 years of employment experience to the level of a department manager. In 2006, Nathan decided to make a career change and began his teaching career where he now shares his experiences with students enrolled in the Robotics Program at Central Lakes College. During this time, he continued his education through Bemidji State University and obtained his Bachelors of Science Degree in Career and Technical Education. During his tenure at CLC, Nathan has been nominated for the BOT Educator of the Year award multiple times.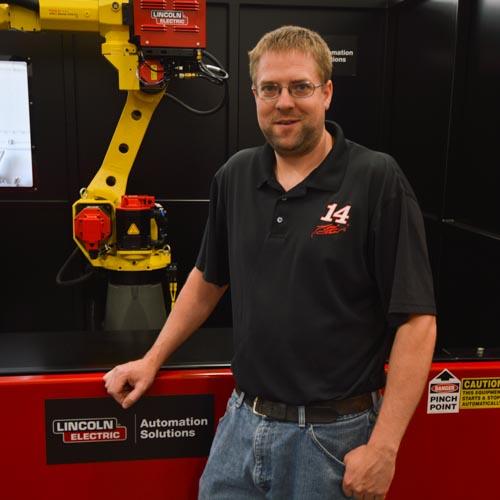 Robert Lange
Robotics Instructor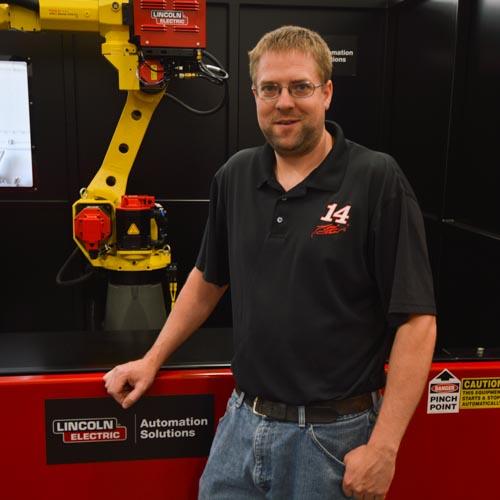 Robert Lange
Robotics Instructor
Robert Lange graduated from Central Lakes College with a diploma in Robotics Automated Systems Technology in 2001. In the spring of 2001 he accepted an internship followed by full time employment with an original equipment manufacturer. During his career he installed robotic and automated systems across the nation. Robert was promoted multiple times during his career to the level of Installation Department Manager. In 2013, Robert made a career change to become a Robotics Instructor where he now educates the students enrolled in the Robotics Program at Central Lakes College and uses his experience to better prepare the student for the Robotics career. Robert has achieved several industry certificates including Fanuc Master Certified Service Engineer, American Welding Society Certified Welding Inspector, and Robotics Industries Association Certified Expert Robotic Technologist.