I'm excited that you're exploring all the great things Central Lakes College has to offer!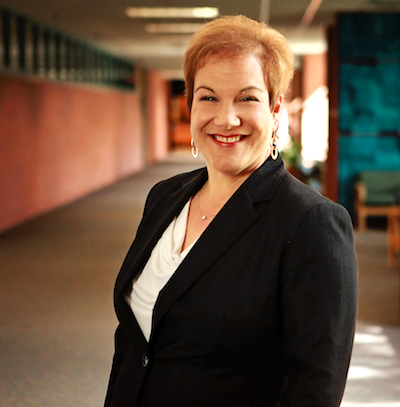 I, too, was exploring CLC just months ago when I was living in Virginia. The College stood out as an incredibly advanced learning institution. Its wide range of programs, commitment to an outstanding student experience, and dedication to partnership are second to none. These features caught my attention, and I knew I wanted to be part of the CLC family. I was thrilled to join the College as president on July 1, 2016.
Although you and I may be new to CLC, the College has a long history as an outstanding place to learn and grow. Our future is bright. I look forward to working with the CLC team to build strong relationships, make sure that you, our student, are the reason for all that we do, and serve as a key partner in our community. Because your success is our success, our focus will be to help you reach your goals. We take seriously our mission to "build futures."
You will find CLC is committed to providing limitless opportunities, regardless of your path in life and education. To do so, both our Brainerd and Staples campuses feature a wide range of student life activities, outstanding occupational and technical programs, customized training, and the ability to start here and transfer anywhere.
Colleges are about people, and the special nature of CLC comes from our outstanding faculty and staff. They know students by name and truly care about you as an individual. We strive to make every decision with your best interests in mind. We are proud of CLC's unwavering commitment to our students. It is truly unique, and I know you'll feel it as soon as you visit.
Whatever your background or goals, you've come to the right place. Come see our campuses for yourself. I, along with every faculty and staff member, am here to answer any of your questions. I sincerely look forward to meeting you!
Hara Charlier
President
Central Lakes College