Why Choose Practical Nursing Diploma at CLC?
• Consistent use of simulation to enhance classroom and clinical experiences
• Variety of clinical experiences including but not limited to Acute Care, Long-Term Care, clinics, mental and behavioral health
• Flexible schedules 3-4 days per week
• Program accredited through Higher Learning Commission, approved by the Minnesota Board of Nursing
• NCLEX passing rates above the state and national average.
• Multiple opportunities for employment and/or further education
• Nursing instructors who truly care about students and their success in the program.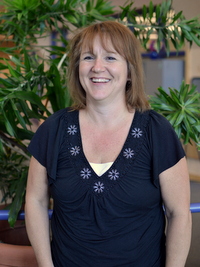 Julie Woitalla, Director of Nursing
Julie Woitalla MSN, RN, Graduated from the College St. Scholastica in 1991, and received a Masters in Nursing Education from Metropolitan State University. Her Nursing career has included working as a RN at Mayo Methodist Hospital in Rochester, St. Joseph's Medical Center, Crow Wing County Public Health, Horizon Health Home Care and the Pierz School District. She has been with Central Lakes College since 2009. She currently resides in Pierz with her husband where she also assists with the family farm. She has four adult children. She also enjoys gardening, reading and hanging out at the lake with friends. Email Julie for more information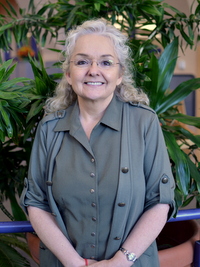 Gayle Ollila, Nursing Lab Coordinator
Gayle is the Nursing Lab Coordinator for the Central Lakes College Nursing Department. Prior to entering the nursing field, she owned and operated her own business for 27 years. She graduated with honors in May 2005 from the PN program at CLC, then worked for six-and-a-half years as an LPN before assuming the position of Nursing Lab Coordinator at CLC. Gayle's responsibilities include setting up patient simulations for nursing classes, maintaining simulation hardware and software, managing nursing student files, ordering class supplies, and controlling inventory. Email Gayle for more information
Rose Tretter, Academic Advisor
Rose is a graduate of Brainerd Community College (now Central Lakes College), and the College of St Scholastica with a Bachelor of Science Degree.  Rose has worked with the nursing programs at Central Lakes College for the past 15 years, and loves the opportunity to assist students with their dreams of a career in the healthcare profession!  Rose enjoys spending time with her daughters and grandsons, taking long walks, and interacting with friends and relatives. Email Rose for more information
Karen Treangen, Instructor
Karen graduated from Fergus Falls Community College with her associates' degree and from the College of St. Scholastica with her BSN.  She received her Principles of Education for Clinical Preceptors from the Winona State University.  Karen received the Alice Woessner Award for her excellence in recognition of outstanding grades, patient care and ability to handle multiple priorities while in the nursing program.  She also received two awards from the Minnesota State Hospital Association for her Health Care Career Promotion, for mentoring, directing and working with Summer Intern Students at Lakewood Health System.  Karen has 19 years of nursing experience with 13 years of those teaching nursing students.  She also worked with several Colleges and Universities coordinating nursing students in clinical and their Capstone experience to receive their four year degree in nursing.   Karen's passion is mentoring, directing and teaching each of her students to reach their goal of becoming "the Best Nurse that they can be".   She has a dairy farm with her two sons, Chad and Paul.  In her spare time she enjoys being outdoors, gardening, reading and spending time with family and friends. Email Karen for more information
Tonya Kohanek
After years of going to another school, I returned to CLC because of the positive experience I had here the first time I attended college. All the staff at CLC is very helpful and always pushing you to make your goal.
Joni Singleton
I am attending Central Lakes College and currently in the LPN program and transitioning into the RN program next fall. I heard it had a great reputation and was close to home and convenient to attend. My instructors have been incredible, I have learned many great skills, and they all really want us to succeed.
Jessica Dybevik
Nursing is a passion, not just a career choice. I chose the PN program at CLC because it is a great program with many benefits. We get hands on training, interactions with real people, and exploration of different areas in the nursing field. Becoming a nurse has been the best decision I've ever made; I highly recommend it to others.
Tina Keehr
I chose the Practical Nursing Program at CLC because of location, but what I found was so much more. They provide a superior education in the heart of Minnesota. The nursing program at CLC is top of the line. I feel upon completion I will be prepared for my future as an LPN.