Why Choose Natural Resources Technology A.A.S. Degree at CLC?
• We provide an affordable education option without compromising the quality of education – students leave our program with less debt and equally prepared as their peers at four-year schools
• Financial assistance is available to Natural Resources students through scholarships and student research positions – more than $50,000 was available to students during the 2015-16 academic year alone.
• With low instructor to student ratios (approximate class sizes of 20), students receive personal attention from their instructors and develop strong relationships with their classmates
• Most of our students continue on to a four-year school to complete their Bachelor's degree, equally prepared as their peers at these schools, and often arriving with more advanced training
• We offer full articulation agreements with Bemidji State, South Dakota State, University of MN Crookston, and University of WI Stevens Point, to complete Bachelor's degrees
• We offer paid internships through our agency partners, including MN DNR Fisheries, Wildlife, Eco-services, and Parks, the MN Pollution Control Agency, the U.S. Army Corps of Engineers, Camp Ripley Military Reserve, and Crow Wing County Land Services
• Located at the intersection of three biomes and adjacent to the 55,000 acre Camp Ripley Military Reserve, the Brainerd Lakes Area is diverse and accessible place to study and recreate
• Our instructors live and breathe natural resources, with broad and varied experiences, ongoing ecological research activities, and extensive networks of natural resource professionals
Program Information
Special Department Information:
NATURAL RESOURCES A.A.S. DEGREE
Program Course Requirements

First Year – Fall Semester
NATR 1112  Land Measurement (3 cr)
NATR 1120  Dendrology (3 cr)
NATR 1115  Plant Taxonomy (2 cr)
NATR 1200  Introduction to Natural Resources (3 cr)
NATR 1280  Introduction to GPS & GIS (Arc View) (2 cr)
Total 13 Credits
First Year – Spring Semester
NATR 1130  Mammalogy (3 cr)
NATR 1135  Ornithology (3 cr)
NATR 1140  Limnology (3 cr)
NATR 1125  Ichthyology (3 cr)
NATR 2170  Advanced GPS & GIS (2 cr)
BIOL 2416  General Ecology (4 cr)
Total 18 Credits
Second Year – Fall Semester
NATR 2120*  Wetland Ecology (3 cr)
NATR 2130*  Wildlife Management (3 cr)
NATR 2155    Soil Science (3 cr)
General Education (7 cr)
Total 16 Credits

Second Year – Spring Semester
NATR 2110   Herpetology (2 cr)
NATR 2140*  Fisheries Management (3 cr)
NATR 2161*  Ecosystem Management (2 cr)
NATR 2201   Intro to Parks & Interpretation (2 cr)
NATR 2235*  Silviculture & Forest Management (3 cr)
General Education (4 cr)
Total 16 Credits
GRADUATION REQUIREMENT – 63 CREDITS
*Denotes Prerequisites
Career Description: People in the natural resource field often become involved with issues like biodiversity, environmental pollution, endangered species, and the future quality of human life. To prepare for this field, students will gain the skills needed for assessing, implementing and evaluating land and water practices as part of an integrated wildlife program. Graduates in natural resources use their knowledge and develop skills in forestry, fisheries, wildlife, and parks and recreation. They have learned the identification of organisms, methods for collecting data, and resource management principles.
Program Information: The Natural Resource Program prepares students for work in the natural resource field by providing a well-rounded background of course work and the opportunity to work with specialists in the field through internships. Credits can be transferred to a four-year college with which we have special transfer agreements, including the University of Minnesota at Crookston and the University of Wisconsin at Stevens Point.
Program Outcomes:
Graduates will be able to:
Demonstrate field identification of regionally important plants, mammals, birds and fish and their communities;
Use a broad range of technological tools to research, document, map, measure, record and analyze data relevant to natural resources;
Interpret how ecological relationships influence plants, mammals, birds and fish distribution, succession and biodiversity in ecosystems;
Analyze land characteristics and create land management plans;
Communicate in oral and written forms with supervisors, peers, area visitors and natural resource agencies;
Navigate and safely function in an outdoor workplace.
Special Program Requirements:
This is generally an outdoor program with some physical activity, such as walking, hiking, and working in forests and streams. Most of our equipment is light, but fire training certification to fight fires requires a 3 mile walk with a 45 pound pack in 45 minutes. In order to graduate from the Natural Resources Program, students must earn a cumulative GPA of 2.0 in the credits attempted and completed towards the technical core of the degree.
Accreditation: We are part of the Minnesota State Colleges and University System and accredited by the Higher Learning Commission.
Transfer Opportunities: Students have the opportunity to transfer to colleges like University of Wisconsin at Stevens Point, WI and the University of Minnesota at Crookston, MN with this degree.
Career Opportunities: Employment opportunities include seasonal and part-time work and internships while in school. The best opportunities for full-time work will require a bachelor's degree from a four-year university in one of the natural resource areas or from a more holistic natural resource management degree.
Career Titles: This program will help students prepare for a wide range of careers, including the following: forester, forestry technician, wildlife manager, wildlife technician, fisheries manager, fisheries technician, parks manager, parks technician, naturalist, hydrologist, soils scientist, non-game wildlife personnel, natural resource conservation personnel, biologist, and plant taxonomist.
Instructors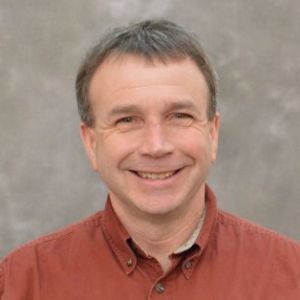 Kent
Montgomery
Natural Resources Faculty
Brainerd W138