Why Choose Law Enforcement Skills Certificate at CLC?
• Become marketable to future employers with state-of-the-art education and several unique certifications that are only available at CLC.
• Faculty on average 20 years plus experience each and are active in the criminal justice workforce.
• CLC is the only school in the state using the Law Enforcement Criminal Justice Information Systems simulated database (what police officers use) in the squad cars.
• The only program in the state to grant students certification for the nationwide Toward Zero Deaths program.
• One of the few schools in the state to offer certification for Occupant Protection Use and Equipment, Drugs that Impair, Medical Landing Zone, and Light Detection and Ranging.
• Partnerships with Camp Ripley for course training and combined arms combat training, and with Mills shooting range for firearms training.
• With all instructors currently active in law enforcement, a 5 year average shows CLC students have a 92% pass rate with the MN POST BOARD exam.
Program Information
Special Department Information:
LAW ENFORCEMENT SKILLS CERTIFICATE
Program Course Requirements
CRJU 2124  General Evidence and Identification Preparation (4 cr)
CRJU 2160  Use of Force  (2 cr)
CRJU 2162  Firearms  (3 cr)
CRJU 2164  Patrol Practicals  (5 cr)
CRJU 2166  Tactical Communications/Relations  (2 cr)
GRADUATION REQUIREMENT – 16 credits
Career Description: Law Enforcement Professionals respond to emergency and non-emergency calls for service, perform traffic enforcement to include traffic crash response and investigation, and investigate crimes and enforce state and federal statutes.
Program Outcomes:
Graduates will be able to:
Demonstrate physical restraints necessary during an arrest procedure;
Operate an emergency vehicle safely when responding to emergency situations;
Handle a variety of calls and react in accordance to criminal procedure;
Recognize life threatening situations and respond accordingly.
Special Program Requirements:
In addition to the program requirements listed, students must meet the following conditions in order to graduate:
Residency Requirement: students must complete one-third (5) of their credits at Central Lakes College.
College cummulative GPA of 2.0 or higher.
Must have approval from the CLC PPOE in order to graduate from this program.
Accreditation: Peace Officer Standards and Training
Admissions: Program Admissions Requirements: (Please see the Criminal Justice Coordinator for information.) 1. Background Check: Students must complete and pass a background check prior to being officially admitted into the program. This background check must be completed prior to the first day of classes. 2. MMPI: Students must also complete the Minnesota Multiphasic Personality Inventory (MMPI) with a Psychologist approved by the Program Coordinator prior to admission into the program. 3.Students must have completed, or be concurrently enrolled in, an Associate in Arts, Bachelors, or Criminal Justice AAS Degree from an accredited institution for admission into this program. 4. Must have PPOE Coordinator Approval prior to being accepted into this program.
Career Opportunities: Upon successful completion of this certificate program students will be eligible to take the MN Peace Officers Standards and Training Exam (P.O.S.T.). Upon successful completion of the P.O.S.T. Exam, students will be qualified to apply to Minnesota Law Enforcement Agencies within the State of Minnesota.
Career Titles: 1. State Patrol Trooper 2. Police Officer 3. Sheriff's Deputy 4. Corrections Officer 5. Probation Officer 6. Department of Natural Resources Enforcement Officer 4. Criminal Investigator 5. Crime Scene Technician 6. Parole Officer 7. School Resource Officer 8. Chief of Police 9. Sheriff
Advisory Board: Tina Theisen, Darnel Carlson, Bob Hartman, Harry Gottsch, Dawn Arenz, Lance Turcotte, Gae Davis, David Davis, Curt Pribnow, Andy Galles, Rick Koop, Dwight Reed, Mike Taylor, Corky McQuiston, James Exsted, Steve Sundstrom, Shari Turcotte
Instructors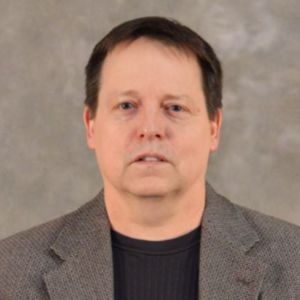 Curtis
Pribnow
Criminal Justice Instructor
Brainerd W200