Why Choose Horticulture A.A.S. Degree at CLC?
• Love Plants? Learn what makes them grow, and thrive
• Learn hands on how to grow plants traditionally and through both aquaponics and hydroponics in a state of the art greenhouse
• Identify and incorporate all plants (annuals to trees) in gardens indoors, outdoors, and in floral arrangements
• Our Instructors have industry knowledge and a strong passion to help students succeed before and after graduation.
Program Information
Special Department Information:
HORTICULTURE A.A.S. DEGREE
Program Course Requirements

First Year – Fall Semester
HORT 1104  Plant Science (4 cr)
HORT 1106  Applied Plant Science Lab (2 cr)
HORT 2112  Sustainable Greenhouse Production (5 cr)
HORT 1108  Fundamentals of Floral Design (4 cr)
Total 15 Credits
Spring Semester
HORT 1196  Sustainable Greenhouse Management (4 cr)
HORT 1180  Sustainable Landscaping (3 cr)
HORT 1122  Local Food Production (3 cr)
General Education (6 cr)
Total 16 Credits
Second Year – Fall Semester
HORT 1113  Annuals and Perennials (4 cr)
HORT 2140  Arboriculture (4 cr)
HORT 2165  Landscape Design (4 cr)
General Education (3 cr)
Total 15 Credits
Spring Semester
HORT 1118  Indoor Flowering & Foliage Plants (4 cr)
HORT 2116  Integrated Pest Management (4 cr)
General Education (6 cr)
Total 14 Credits
GRADUATION REQUIREMENT – 60 CREDITS
*Denotes Prerequisites
Career Description: An Associate of Applied Science (A.A.S.) in Horticulture is the gateway to a wide variety of careers in the huge and ever-growing horticulture industry. Depending on the emphasis chosen by the graduate, ornamental and edible plant production, greenhouse production, landscaping, floriculture and golf course maintenance are all occupations that are available to a graduate in this field.
Program Information: The A.A.S. in Horticulture covers a broad spectrum of the horticulture industry. Most students who receive their A.A.S. in Horticulture also select one (or two) of the diploma programs of interest to them. Students may select topics from landscaping, greenhouse production, and/or floral design to meet the technical elective requirement of this program.
Program Outcomes:
Graduates will be able to:
Identify and practice safe use of tools, equipment and supplies used in horticulture careers;
Identify regional and Minnesota plants by common name, genus and species;
Propagate, grow, and maintain plants in horticultural production systems;
Identify and prescribe sustainable options in horticulture which benefit the environment while maintaining productivity and economic viability;
Design, construct and install plants for landscape projects;
Apply effective communication and interpersonal skills with co-workers, supervisors, suppliers and customers.
Special Program Requirements:
Admissions: The Horticulture Program is offered as a full-time day program. Because of the sequencing of courses, it is best to begin this program Fall semester. However, many students begin in the spring and successfully complete the degree.
Transfer Opportunities: Articulation agreements are currently in place with the University of Minnesota. You may attend your first two years of college at Central Lakes College and transfer your credits to further your degree in Agricultural Education or Horticulture at the University of Minnesota Twin Cities or Crookston Campuses. Courses can also be transferred to many other four-year colleges such as North Dakota State University. It is important to check with advisors or counselors about transferability to these or other colleges before your first semester to take full advantage of current agreements.
Career Opportunities: Employment opportunities can be found in greenhouse production, landscaping, floral design, and sales, as well as horticulture therapy, interior plantscaping, and plant and flower brokering.
Career Titles: Careers available are largely dependent on your goals. It is best to discuss your goals with a counselor for proper course selection. Some common career titles in this field include landscape designer, landscape salesperson, landscape installation foreman, propagator, plant consultant, greenhouse supply representative, pest control coordinator, landscape business owner/manager, and lawn maintenance business owner/manager. Other career areas include ornamental plant pest control, irrigation/sprinkler installation foreman, nursery/garden center sales, wholesale nursery sales, nursery supply sales, floral design, flower shop sales, wholesale flower sales, flower broker, interior plant rental, interior plant maintenance, and free-lance design.
Instructors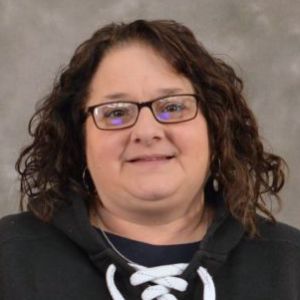 Theri
Wasniewski
Horticulture Instructor
Brainerd W135