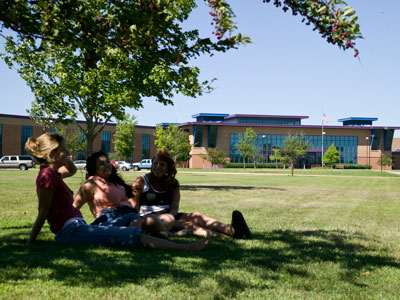 Some Facts About Central Lakes College
Central Lakes College – Brainerd and Staples is one of 31 Minnesota State Colleges and Universities (www.minnstate.edu), offering excellent, affordable education in 46 communities across the state.
We are a comprehensive community and technical college serving about 6,000 students per year. With a knowledgeable, caring faculty and modern, results-oriented programs in comfortable facilities, CLC is the college of choice for seekers of success.
Our roots are deep in a tradition dating to 1938 in Brainerd and 1950 in Staples. Communities across central Minnesota are filled with our graduates.
Central Lakes College is an equal opportunity educator and employer.
CLC is committed to a policy of nondiscrimination in employment and education opportunity. No person shall be discriminated against in the terms and conditions of employment, personnel practices, or access to and participation in, programs, services, and activities with regard to race, sex, color, creed, religion, age, national origin, disability, marital status, status with regard to public assistance, sexual orientation, gender identity, or gender expression. In addition, discrimination in employment based on membership or activity in a local commission as defined by law is prohibited.
Important Information
Small Business Development Center
CLC College -Wide Organizational Structure Chart (pdf)
The mission of the North Central Region Small Business Development Center is to improve economic growth in Minnesota by providing assistance to small businesses in order to increase the number of new business start-ups, expand existing small businesses, and reduce the number of small business failures.