"Accreditation is the recognition that an institution maintains standards requisite for its graduates to gain admission to other reputable institutions of higher learning or to achieve credentials for professional practice. The goal of accreditation is to ensure that education provided by institutions of higher education meets acceptable levels of quality." (U.S. Department of Education)
Accreditation
Encourages confidence that an institution's education is fair and accurate.
Assures that a neutral, external party has reviewed the quality of education.
Confirms that institutions and programs have processes in place to meet changes in thinking.
Provides for eligible students to have access to federal financial aid.
Assists with transfer of credits among institutions or admission to graduate school.
Aids with entrance to a profession.
Signals prospective employers that an educational program has met widely accepted educational standards.
Council for Higher Education Accreditation (CHEA)
Institutional Accreditation
Central Lakes College is one of 26 colleges in the Minnesota State Colleges and Universities system (www.minnstate.edu) which is accredited by the Higher Learning Commission. Click on the following logo to view the Statement of Affiliation Status (SAS).
The Commission's accreditation of the institution includes the main campuses, plus the following additional locations:
Aitkin High School, 306 Second Street NW, Aitkin, MN 56431-1246
Baxter Industrial Park, 7771 College Rd, Baxter, MN 56425-7101
Brainerd High School, 702 South 5th Street, Brainerd, MN 56401-4019
Belgrade-Brooten-Elrosa High School, 701 Washburn Avenue, Belgrade, MN 56312
Browerville High School, 620 Park Avenue N, Browerville MN 56438-7104
Crosby-Ironton High School, 711 Poplar Street, Crosby, MN 56441-1135
Little Falls High School, 1001 SE Fifth Avenue, Little Falls, MN 56435-3398
Long Prairie High School, 205 South Second Street, Long Prairie, MN 56347-1603
Monticello High School, 5225 School Blvd, Monticello, MN 55362-2976
Northland High School, 316 Main Street East, Remer, MN 56672-4557
Onamia High School, 35465 125th Avenue South, Onamia, MN 56359-0801
Parkers Prairie High School, 411 S Otter Avenue, Parkers Prairie, MN 56361
Pequot Lakes High School, 30805 Olson Street, Pequot Lakes, MN 56472-3094
Pierz High School, 112 Kaminic Street, Pierz, MN 56364-4000
Pillager High School, 323 East 2nd Street South, Pillager, MN, 56473-8057
Pine River-Backus High School, 810 First Street North, Pine River, MN 56474-4496
Royalton High School, 120 South First Street, Royalton, MN 56373-0005
Sauk Centre High School, 903 State Street, Sauk Centre, MN 56378-1672
Staples-Motley High School, 401 Centennial Lane, Staples, MN 56479-2118
Swanville/Grey Eagle High School, 602 Degraff Street, Swanville, MN 56382-0098
Upsala High School, 415 South Main Street, Upsala, MN 56384-0190
CLC's HLC Statement of Accreditation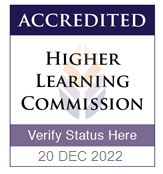 CLC's Accreditation Information
Specialized or Program Accreditations
Academic programs are, in some instances, specifically accredited by an external agency. The following CLC academic programs have received specialized accreditation:
Nursing and Practical Nursing – National League for Nursing Commission for Nursing Education Accreditation
Automobile Technology – National Automotive Technicians Education Foundation, Inc.
Dental Assisting – Commission on Dental Education
Diesel and Heavy Equipment – Associated Equipment Distributors Foundation
Medical Assisting – Commission on Accreditation of Allied Health Education Programs