Vice President of Academic and Student Affairs
Central Lakes College has engaged the services of Academic Career & Executive Search to fill the critical and highly visible role of Vice President for Academic and Student Affairs. The college is searching for a team player who will empower a remarkable faculty and staff committed to our mission, students, and their disciplines. The ideal candidate will be a leader, listener, skillful communicator, and a person who values relationships, academic quality, student success and an entrepreneurial spirit. Experience with academic strategic planning, assessment, regional accreditation, and a proven track record of achievement are necessary.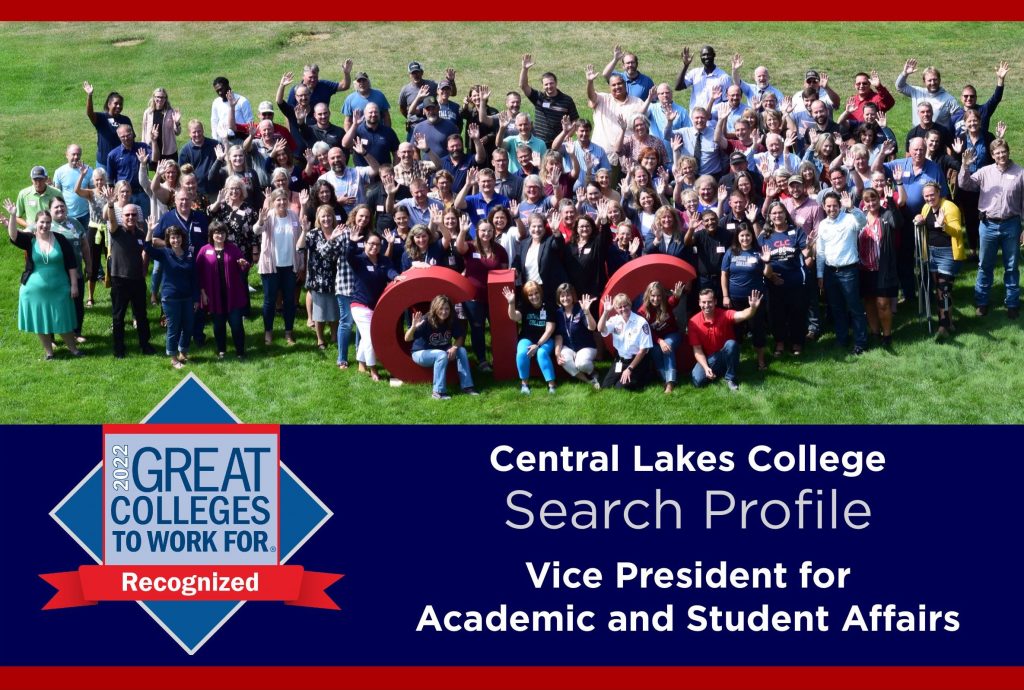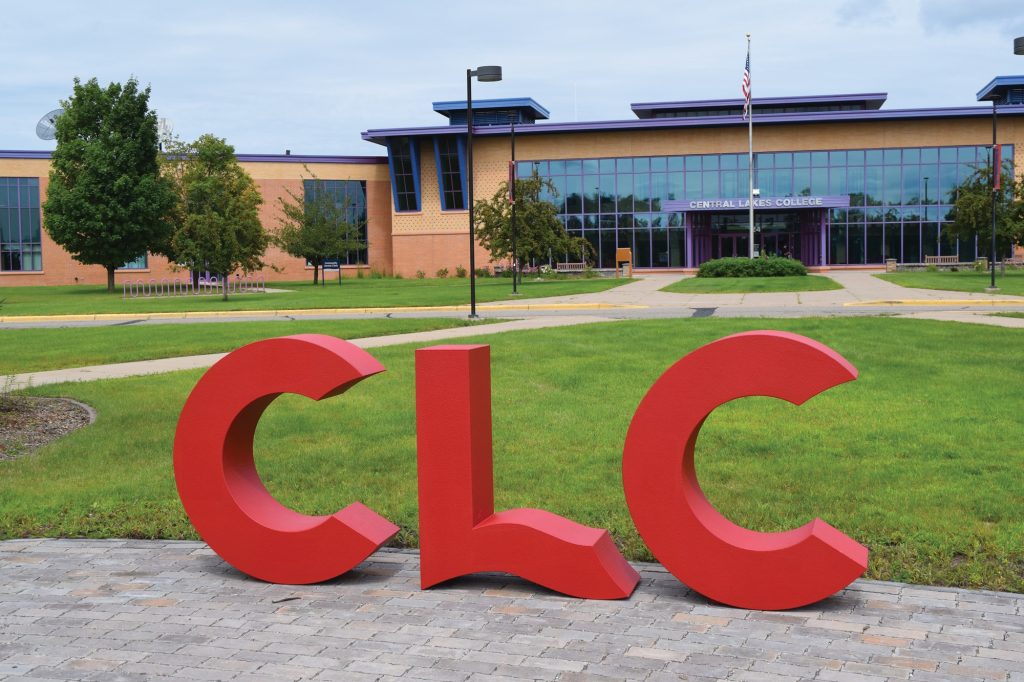 Central Lakes College focuses on inspiring learning, advancing innovation and transforming the lives of its students. We are a comprehensive community and technical college, serving about 5,500 students per year, with campuses in Brainerd and Staples Minnesota. With knowledgeable, caring faculty and staff, and results-oriented programs, CLC is a regional leader in educating our future workforce. Together, we build futures.
Terri Henrikson terri.henrikson@clcmn.edu (218) 855-8050
Please submit your complete application electronically.
Please include the following documents as MS Word or PDF attachments:
            1) a cover letter that addresses the minimum and preferred qualifications;
            2) a current CV or résumé; and
            3) names and contact information of five professional references.
The committee will begin review of applications beginning April 3, 2023. Applications are accepted until the position is filled, with materials submitted on or before April 3, 2023 receiving priority consideration. All applications are confidential and references will not be contacted without the expressed authorization of the applicant.