Why Occupational Skills Diploma at CLC?
• The Occupational Skills Program is one of two programs in the MNSCU system that specializes in post-secondary education for students with disabilities. We've been around since 1967!
• Learn job seeking and job keeping skills to get the entry level job that you want. Gain work skills at community worksites through our Supervised Pre-Internship course. Learn the independent living skills that you will need to be successful in life and on the job. The OSP class room features onsite kitchen and laundry labs.
• Experience college life at CLC! Enjoy all of the social and recreational activities that CLC has to offer. OSP students also choose a 2 credit elective course outside of the OSP.
• Our OSP staff is experienced and passionate about helping students to be successful.
Program Information
Special Department Information:
OCCUPATIONAL SKILLS DIPLOMA
Program Course Requirements
Fall Semester
COMP 1103 Computer Basics I (1 cr)
OSKL 1142  Communication I (3 cr)
OSKL 1144  Critical Reasoning Skills I (4 cr)
OSKL 1148  Employability Skills I (3 cr)
OSKL 1154  Supervised Pre-Internship I (4 cr)
OSKL 1162  Study Skills I (1 cr)
Elective (1 cr)
Total 17 credits
Spring Semester
COMP 1104 Computer Basics II (1 cr)
OSKL 1146  Critical Reasoning Skills II (3 cr)
OSKL 1150  Employability Skills II (4 cr)
OSKL 1156  Supervised Pre-Internship I (4 cr)
OSKL 1164  Study Skills II (1 cr)
OSKL 1166  Communication II (3 cr)
Elective (1 cr)
Total 17 credits
GRADUATION REQUIREMENT – 34 CREDITS
Career Description: The Occupational Skills Program (OSP) is a technical college program that offers work-based training and classroom instruction for persons with disabilities with the outcome of competitive entry-level employment. Students in OSP actively participate in opportunities in the workplace and the classroom to expand their work experience background and increase their employability in the entry-level skilled work market. Experiences in OSP also promote social, physical and emotional growth in the college setting.
Program Information: OSP is a nine-month diploma program, staffed by one coordinator/instructor and two laboratory assistants. Specific skills needed for employment are taught at the business, college or community where students receive training. Coursework in the classroom reinforces basic work skills learned at the employment site, which increases student success at any workplace. Other skill outcomes for students in OSP taught in the classroom include communication skills (verbal, nonverbal and written,) problem-solving skills (goal-setting, self advocacy and relationship building, etc.) and decision-making skills (i.e. citizenship skills, budgeting, self management.) Students can also participate in an elective summer internship course which provides follow-up services at their place of employment following graduation.
Program Outcomes:
Graduates will be able to:
Communicate with supervisors and peers;
Maintain employment in supervised settings;
Follow specified procedures and timelines;
Exhibit self-advocacy skills in personal and work settings;
Set appropriate short term and long term goals.
Special Program Requirements: Students in OSP have documented disabilities and the ability to compete for entry-level job positions in the community in which they reside. All afterschool services required for independent living are secured by the student and family before the onset of Fall semester. Students can apply for OSP in the fall, beginning on Sept. 1, the year preceding attendance in the program. Student interviews for applicants meeting program criteria begin in January. Interviews and acceptance of students are completed from January to April with new students attending OSP orientation in late spring.
Career Opportunities: According to the MN Department of Employment and Economic Development, entry-level career availability is expected to continue to rise. Some examples of entry-level employment that students in the Occupational Skills Program obtain following graduation are food preparation, janitorial, retail, cashier and stock clerks, and entry-level health care positions. Placement data results from OSP show a great majority of students obtain gainful employment after graduation.
Career Titles: Common job titles for graduates include stock person, line worker, housekeeping, waitress, ride operator, dishwasher and dietary aide.
Instructors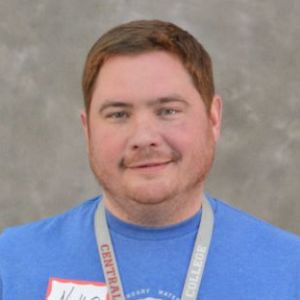 Nick
O'Reilly
Occupational Skills Program College Lab Assistant
Brainerd W128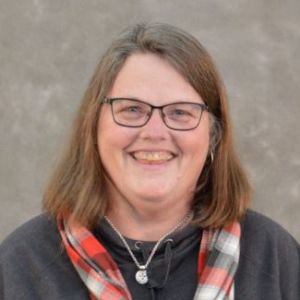 Patty
Sloan
Occupational Skills Instructor
Brainerd W132