Why Choose Nursing A.S. Degree (Advanced Standing) at CLC?
• 7 full-time faculty with over 90 years combined nursing experience in all areas
• Program accredited through Higher Learning Commission, approved by the Minnesota Board of Nursing
• 2013 MnSCU Educator of the Year, Darci Goeden, teaching full-time in the program
• Mobility Program provides current LPNs a pathway to becoming an RN
• Articulation agreements with 4-year colleges, creating a smooth transition into a BSN program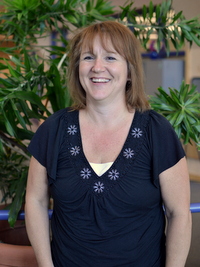 Julie Woitalla, Director of Nursing
Julie Woitalla MSN, RN, Graduated from the College St. Scholastica in 1991, and received a Masters in Nursing Education from Metropolitan State University. Her Nursing career has included working as a RN at Mayo Methodist Hospital in Rochester, St. Joseph's Medical Center, Crow Wing County Public Health, Horizon Health Home Care and the Pierz School District. She has been with Central Lakes College since 2009. She currently resides in Pierz with her husband where she also assists with the family farm. She has four adult children. She also enjoys gardening, reading and hanging out at the lake with friends. Email Julie for more information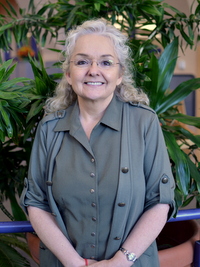 Gayle Ollila, Nursing Lab Coordinator
Gayle is the Nursing Lab Coordinator for the Central Lakes College Nursing Department. Prior to entering the nursing field, she owned and operated her own business for 27 years. She graduated with honors in May 2005 from the PN program at CLC, then worked for six-and-a-half years as an LPN before assuming the position of Nursing Lab Coordinator at CLC. Gayle's responsibilities include setting up patient simulations for nursing classes, maintaining simulation hardware and software, managing nursing student files, ordering class supplies, and controlling inventory. Email Gayle for more information
Darci Goeden, Instructor
Darci graduated from the University of North Dakota, Grand Forks with a Bachelor of Science Degree in Nursing. She completed a Master of Science Degree in Nursing from the University of Phoenix and pursued her interest in nursing education. Darci has worked as a Registered Nurse since 1997 including work experience in various clinical areas such as medical-surgical, intensive care, telemetry, obstetrics/pediatrics, pre-surgery, and mental health. She has taught at CLC since 2002 and continues to work casual at Essentia Health: St. Joseph's Medical Center. She has an Advance Practice Nursing Education Certificate from the National League for Nurses. What Darci brings to nursing education is a true love, enthusiasm, and passion for the nursing profession. She was honored to receive the Educator of the Year Award for MnSCU in 2013. Darci's hobbies include "anything outdoors", camping, fishing, boating, exercising, and hanging out with her family. Email Darci for more information

Vickie O'Brien, Instructor
Vickie graduated from College of St. Benedict a while ago with her Bachelor of Science Degree. She then worked in acute care for a number of years in a variety of different areas: Medical Charge Nurse, Surgical float, ICU float, Social Services, Cardiac Rehab, Employee Health Nurse, Quality Improvement Nurse, Infection Control Nurse, Pre-admitting Nurse, Oncology Nurse, Supervision, orientation/teaching of new employees, & Nursing Administrative Specialist (which just means she went wherever needed). She went back to grad school at Moorhead State for her Master of Science with a focus in Nursing Education & has been teaching since 2004; with CLC since 2008.
Vickie lives behind the Carlos State Park north of Alexandria on a hobby farm with husband Terry & lots of critters. Cats are her passion. Hobbies include a love of animals with a special interest in raising orphan animals, especially those with special needs; reading, spending time out in Montana during the summer with her 2 adult daughters–& their dogs–& extended family in a 25 year old motor home & at least 2 dogs, sometimes more & even a traveling cat. Email Vickie for more information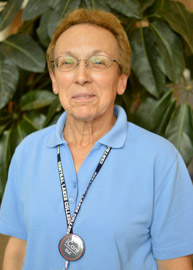 Cheryl Austin, Instructor
Cheryl Austin began her nursing career as a 3 year diploma nurse, graduating from Saint Gabriel School of Nursing in 1970.  First employment as an RN was with the US Navy in Charleston, South Carolina.  She has worked in the following areas: medical, surgical, maternity, adult and children psychiatric, traumatic brain injury and long term care. She has held the positions of staff nurse, nursing supervisor, director of nursing and nursing home administrator.  She has a Bachelor of Arts, Nursing and Master of Arts, Nursing from The College of Saint Scholastica, Duluth MN.   She likes to garden and sew. Email Cheryl for more information. Email Cheryl for more information
Rose Tretter, Academic Advisor
Rose is a graduate of Brainerd Community College (now Central Lakes College), and the College of St Scholastica with a Bachelor of Science Degree.  Rose has worked with the nursing programs at Central Lakes College for the past 15 years, and loves the opportunity to assist students with their dreams of a career in the healthcare profession!  Rose enjoys spending time with her daughters and grandsons, taking long walks, and interacting with friends and relatives. Email Rose for more information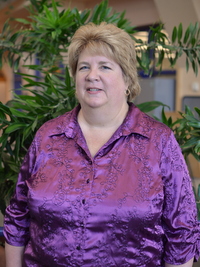 Peggy Rider, Instructor
Peggy Rider MSN, RN was hired as a full time Practical Nursing instructor at Central Lakes College in 2007 after working many years as a part time clinical instructor.  She has 29 years experience working in industry as a staff RN and charge nurse in an acute care hospital, primarily in medical-surgical areas. She graduated with her BSN from Mankato State University in 1978 and just recently completed a MSN from St. Xavier University in Chicago. When not spending time with her students, she enjoys spending time with her husband and son as well as reading, and gardening. Email Peggy for more information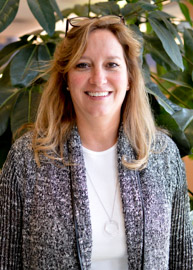 Jill Lechner, Instructor
Jill graduated with her AA Degree from St. Joes School of Nursing through Briar Cliff University in Sioux City Iowa.  She received her Bachelor of Science degree from Beth-El School of Nursing through the University of Colorado in Colorado Springs Colorado.  Jill is currently working on her Masters degree from Walden University.  She has worked in Women's Health most of her 30 year career.  This has included post partum, newborn nursery, labor and delivery.  She also enjoys working in psych nursing.  She has been involved in school nursing, and has experience in working as an office nurse.  Jill has taught prenatal classes, is a certified lactation consultant, and is certified in inpatient obstetric nursing through the National Certification Corporation.  Jill is currently on staff in the obstetrics department at St Joseph's Medical Center in labor and delivery.  When not working, Jill enjoys being outside & spending time on the water with friends and family. Email Jill for more information