Why Choose Nursing A.S. Degree (Advanced Standing) at CLC?
• 7 full-time faculty with over 90 years combined nursing experience in all areas
• Program accredited through Higher Learning Commission, approved by the Minnesota Board of Nursing
• 2013 MnSCU Educator of the Year, Darci Goeden, teaching full-time in the program
• Mobility Program provides current LPNs a pathway to becoming an RN
• Articulation agreements with 4-year colleges, creating a smooth transition into a BSN program
Program Information
NURSING A.S. DEGREE (Advanced Standing)
Program Course Requirements
Prerequisites
Successful completion of a PN Program (8 cr)
BIOL 2467* Anatomy and Physiology I (4 cr)
CHEM 1407** Life Science Chemistry (4 cr)
ENGL 1410 Composition I (4 cr)
ENGL 1411* Composition II (4 cr)
NURS 1547 Professional Nursing Role Transition (4 cr)
PHIL 2422 Medical Ethics (3 cr)
PSYC 2421 General Psychology (4 cr)
Total – 35 credits
Semester One
BIOL 2468*** Anatomy and Physiology II (4 cr)
NURS 2540* Professional Nursing Concepts (6 cr)
NURS 2541* Professional Nursing Practicum II (3 cr)
NURS 2542* Advanced Skills for the Professional Nurse (1 cr)
Total – 14 credits
Semester Two
BIOL 2457*** Microbiology (4 cr)
NURS 2544* Professional Nursing Concepts III (6 cr)
NURS 2546* Professional Nursing Practicum III (3 cr)
NURS 2547* Professional Nursing Leadership (2 cr)
Total – 15 credits
GRADUATION REQUIREMENT – 64 CREDITS
*Denotes Prerequisites
**The following CHEM courses may be substituted: 1410, 1414, 1424 or 1425, 2472 or 2473
***Co-requisites may be taken concurrently with required courses, however applications are considered more competitive when completed prior to admission
Career Description: Registered nurses (RNs) work to promote health, prevent disease, and help clients cope with illness. They are advocates and health educators for clients, families, and communities. When providing direct client care they observe, assess, and record symptoms, responses, and progress of clients; assist physicians during examinations, treatments, and surgeries; administer medications; and assist in convalescence and rehabilitation. RNs develop and manage nursing care plans and must possess critical thinking and problem solving skills.
Program Information: The Advance Standing Associates Degree (AD) Nursing Program at Central Lakes College is a practical nursing program designed to educate and prepare qualified licensed practical nurses (LPNs) to take the National Council Licensure Examination for RNs. The program is two semesters long.
Program Outcomes:
Graduates will be able to:
Client Centered Care (NLN Human Flourishing)
The Associate Degree Nursing graduate advocates for individual clients in providing compassionate and culturally competent care through therapeutic communication and holistic assessments based on respect for clients' preferences, values, and needs.
Nursing Judgment
The Associate Degree Nursing graduate applies the nursing process, evidence based decision making, and prioritization to develop a plan of care that ensures safe, quality treatment and health promotion for clients, families, and the community.
Professional Identity
The Associate Degree Nursing graduate practices professional nursing in an ethical and legal manner, including case management of clients, which demonstrates leadership, teamwork, delegation, collaboration, and life-long learning.
Quality Improvement (NLN Spirit of Inquiry)
The Associate Degree Nursing graduate contributes to continuous quality improvement by developing policies and procedures that incorporate evidence based practice while effectively using resources and technology to achieve optimal client outcomes.
Special Program Requirements:
In addition to the program requirements listed above, students must meet the following conditions in order to progress or graduate:
College Cumulative GPA Requirement: The cumulative grade point average (GPA) must be at least 2.0.
Residency Requirement: students must complete 25% of their credits at Central Lakes College.
The student must achieve a B- or better in all Nursing (NURS) courses.
The student must also achieve a C or better and a cumulative GPA of 3.0 or higher in the following 4 courses: BIOL 2467, CHEM 1407, ENGL 1411, and PSYC 2421.
With the exception of courses listed in #4 above, the student must achieve a C or better in all remaining required general education courses.
Accreditation: This program is approved by the Minnesota Board of Nursing and the North Central Association of Colleges and Schools. The AD Nursing Program is seeking national accreditation.
Admissions: Admission to the Nursing sequence is competitive and based on TEAS score and special program requirements
Transfer Opportunities: Broader career opportunities are available for RNs with a bachelor's or master's degree in nursing. The counseling department has transfer guides for baccalaureate nursing programs at other colleges. Admission requirements and course equivalencies may vary. This program has articulation agreements with the following MnSCU institutions: Bemidji State University, Metro State University, Minnesota State University – Mankato, Minnesota State University – Moorhead, St. Cloud State University, Winona State University.
Career Opportunities: RNs make up the largest number of health care professionals in the United States. Currently there are 2.6 million RN jobs in the nation with an expected job growth rate of 22% accounting for a much more rapid growth rate than the national average for all other professions. The median salary for RNs is $62,450. Information about RN jobs in Minnesota may be found at: http://www.nursingjobs.org/rn/minnesota.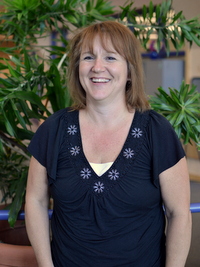 Julie Woitalla, Director of Nursing
Julie Woitalla MSN, RN, Graduated from the College St. Scholastica in 1991, and received a Masters in Nursing Education from Metropolitan State University. Her Nursing career has included working as a RN at Mayo Methodist Hospital in Rochester, St. Joseph's Medical Center, Crow Wing County Public Health, Horizon Health Home Care and the Pierz School District. She has been with Central Lakes College since 2009. She currently resides in Pierz with her husband where she also assists with the family farm. She has four adult children. She also enjoys gardening, reading and hanging out at the lake with friends. Email Julie for more information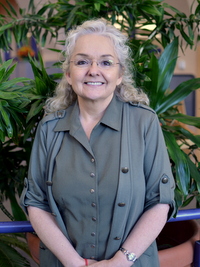 Gayle Ollila, Nursing Lab Coordinator
Gayle is the Nursing Lab Coordinator for the Central Lakes College Nursing Department. Prior to entering the nursing field, she owned and operated her own business for 27 years. She graduated with honors in May 2005 from the PN program at CLC, then worked for six-and-a-half years as an LPN before assuming the position of Nursing Lab Coordinator at CLC. Gayle's responsibilities include setting up patient simulations for nursing classes, maintaining simulation hardware and software, managing nursing student files, ordering class supplies, and controlling inventory. Email Gayle for more information
Darci Goeden, Instructor
Darci graduated from the University of North Dakota, Grand Forks with a Bachelor of Science Degree in Nursing. She completed a Master of Science Degree in Nursing from the University of Phoenix and pursued her interest in nursing education. Darci has worked as a Registered Nurse since 1997 including work experience in various clinical areas such as medical-surgical, intensive care, telemetry, obstetrics/pediatrics, pre-surgery, and mental health. She has taught at CLC since 2002 and continues to work casual at Essentia Health: St. Joseph's Medical Center. She has an Advance Practice Nursing Education Certificate from the National League for Nurses. What Darci brings to nursing education is a true love, enthusiasm, and passion for the nursing profession. She was honored to receive the Educator of the Year Award for MnSCU in 2013. Darci's hobbies include "anything outdoors", camping, fishing, boating, exercising, and hanging out with her family. Email Darci for more information

Vickie O'Brien, Instructor
Vickie graduated from College of St. Benedict a while ago with her Bachelor of Science Degree. She then worked in acute care for a number of years in a variety of different areas: Medical Charge Nurse, Surgical float, ICU float, Social Services, Cardiac Rehab, Employee Health Nurse, Quality Improvement Nurse, Infection Control Nurse, Pre-admitting Nurse, Oncology Nurse, Supervision, orientation/teaching of new employees, & Nursing Administrative Specialist (which just means she went wherever needed). She went back to grad school at Moorhead State for her Master of Science with a focus in Nursing Education & has been teaching since 2004; with CLC since 2008.
Vickie lives behind the Carlos State Park north of Alexandria on a hobby farm with husband Terry & lots of critters. Cats are her passion. Hobbies include a love of animals with a special interest in raising orphan animals, especially those with special needs; reading, spending time out in Montana during the summer with her 2 adult daughters–& their dogs–& extended family in a 25 year old motor home & at least 2 dogs, sometimes more & even a traveling cat. Email Vickie for more information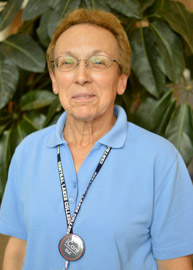 Cheryl Austin, Instructor
Cheryl Austin began her nursing career as a 3 year diploma nurse, graduating from Saint Gabriel School of Nursing in 1970.  First employment as an RN was with the US Navy in Charleston, South Carolina.  She has worked in the following areas: medical, surgical, maternity, adult and children psychiatric, traumatic brain injury and long term care. She has held the positions of staff nurse, nursing supervisor, director of nursing and nursing home administrator.  She has a Bachelor of Arts, Nursing and Master of Arts, Nursing from The College of Saint Scholastica, Duluth MN.   She likes to garden and sew. Email Cheryl for more information. Email Cheryl for more information
Rose Tretter, Academic Advisor
Rose is a graduate of Brainerd Community College (now Central Lakes College), and the College of St Scholastica with a Bachelor of Science Degree.  Rose has worked with the nursing programs at Central Lakes College for the past 15 years, and loves the opportunity to assist students with their dreams of a career in the healthcare profession!  Rose enjoys spending time with her daughters and grandsons, taking long walks, and interacting with friends and relatives. Email Rose for more information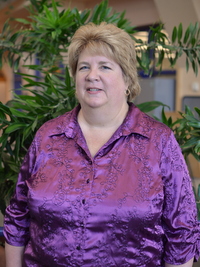 Peggy Rider, Instructor
Peggy Rider MSN, RN was hired as a full time Practical Nursing instructor at Central Lakes College in 2007 after working many years as a part time clinical instructor.  She has 29 years experience working in industry as a staff RN and charge nurse in an acute care hospital, primarily in medical-surgical areas. She graduated with her BSN from Mankato State University in 1978 and just recently completed a MSN from St. Xavier University in Chicago. When not spending time with her students, she enjoys spending time with her husband and son as well as reading, and gardening. Email Peggy for more information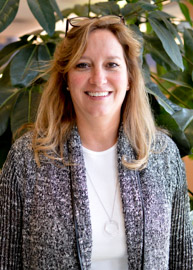 Jill Lechner, Instructor
Jill graduated with her AA Degree from St. Joes School of Nursing through Briar Cliff University in Sioux City Iowa.  She received her Bachelor of Science degree from Beth-El School of Nursing through the University of Colorado in Colorado Springs Colorado.  Jill is currently working on her Masters degree from Walden University.  She has worked in Women's Health most of her 30 year career.  This has included post partum, newborn nursery, labor and delivery.  She also enjoys working in psych nursing.  She has been involved in school nursing, and has experience in working as an office nurse.  Jill has taught prenatal classes, is a certified lactation consultant, and is certified in inpatient obstetric nursing through the National Certification Corporation.  Jill is currently on staff in the obstetrics department at St Joseph's Medical Center in labor and delivery.  When not working, Jill enjoys being outside & spending time on the water with friends and family. Email Jill for more information