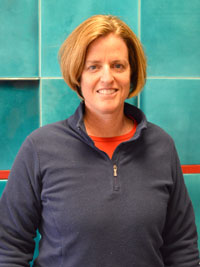 Jane Peterson
Jane is one of the winningest active coaches in the NJCAA (536-229). Her 2013 team finished with a 29-3 record. In 2012 she was inducted into the NJCAA Coaches Hall of Fame, after finishing the season with another Northern Division Championship and her 500th career win. Jane's teams have won 12 division championships, 6 state/conference championships, 10 region/district championships, and 3 national championships. She has coached an All American 21 times. Jane was awarded National Coach of the Year in 2000, 2001, and 2007 when her Raider teams captured national championships! She was the American Volleyball Coaches Association (AVCA) Region coach of the year in 2007 and 2013 and the Two year College Coach of the Year in 2007.
Jane grew up playing volleyball in La Jolla, Calif. She attend the College of William and Mary on a Division I scholarship. At William and Mary she was the team and conference MVP. She was inducted into their Athletic Hall of Fame in 2005. She completed a master's degree in Athletic Administration from St Cloud State University where she was a graduate assistant and assistant coach. She has previously served as the Raiders softball coach and athletic director.
Jane continues to contribute to the sport that is her passion by directing a junior Olympic volleyball club, running and coaching at numerous volleyball camps and clinics, and by being a featured speaker at the Minnesota State High School Volleyball Coaches Clinic. She has also recently assisted with the Under Armour High School All American game conducted at the NCAA Division I National Championship. She serves as the president of the volleyball standing committee of the MCAC and on the two year coaches committee of the AVCA.
Jane currently teaches physical education classes in addition to her coaching duties. She has recently completed a 200 hour registered Yoga Teacher Training allowing her to offer three different yoga courses on campus. She also enjoys teaching Aerobic Conditioning, Strength Training for Women, and Theory of Coaching. She has two sons, Kevin and Blake. Jane and her husband, Keith, reside in Baxter. Email Jane for more information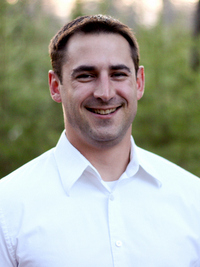 Greg Medeck
Greg Medeck is a faculty instructor in the Physical Education department. A CLC graduate, Greg earned a Bachelor of Arts in Physical Education from St. Cloud State University in 2002 and a Master of Science in Sport Management from the United States Sports Academy in 2008. He teaches a variety of theory and activity based courses and has been the Raiders Head Football Coach since 2007. Greg serves as an advisor to many athletes on campus and utilizes his role as a CCST instructor to help create greater success in academics and athletics for students at CLC.link Email Greg for more information
James Russell
James Russell M.S Athletic Administration St.Cloud State University
B.A Kinesiology & Recreation Tabor College
Central Lakes College: 17 yrs
Physical Education Instructor
Athletic Director
Head Men's Basketball Coach
"I get the most joy from helping my players reach their full potential not only on the court but off the court. I have high expectations for my players and myself and ask that we both give our best effort in everything we do." Married: Nancy (Miller) Russell for 20 yrs. Two boys Jacob, Michael and a daughter Courtney. Email James for more information