Why Choose Heavy Equipment Operation & Maintenance Diploma at CLC?
• Unique, one of a kind program within Minnesota State
• High placement rate in an industry that has a high demand for trained operators
• Gain hands-on experience running equipment that's fitted with the latest GPS technology
• Construct real-life projects in our 360-acre operations field
• Earn your commercial driver's license
Program Information
HEAVY EQUIPMENT OPERATION & MAINTENANCE DIPLOMA
Program Course Requirements

First Year – Fall Semester
COMP 1101  Computer Fundamentals (3 cr)
HEOM 1101  Construction Safety & First Aid (1 cr)
HEOM 1102  Mechanical Theory (1 cr)
HEOM 1107  Tools, Fasteners, Shop Practices (1 cr)
HEOM 1108  Heavy Equipment Math/Estimating (2 cr)
HEOM 1165*  Commercial Drivers License (3 cr)
HEOM 1200  Intro to Operations (1 cr)
HEOM 1211  Servicing I (3 cr)
Total 15 Credits
Spring Semester
HEOM 1110*  Preventative Maintenance (5 cr)
HEOM 1151  Heavy Equipment Welding (1 cr)
HEOM 1212*  Servicing II (2 cr)
HEOM 2102*  Construction Survey/Blueprints (5 cr)
HEOM 2150  Competent Person (2 cr)
Total 15 Credits
Second Year – Fall Semester
CCST 1530  Employment Strategies (3 cr)
HEOM 2103*  Soils and Compaction (4 cr)
HEOM 2134*  Operations Theory (1 cr)
HEOM 2135*  Construction Theory (1 cr)
HEOM 2136*  Grading Lab I (5 cr)
HEOM 2138*  Grading Lab II (4 cr)
Total 18 Credits
Spring Semester
HEOM 1261*  General Lab (5 cr)
HEOM 2110*  Backhoe/Excavation Theory (1 cr)
HEOM 2111*  Loader Theory (1 cr)
HEOM 2140*  Excavation Lab I (3 cr)
HEOM 2141*  Excavation Lab II (3 cr)
HEOM 2142*  Excavation Lab III (3 cr)
Total 16 Credits

GRADUATION REQUIREMENT – 64 CREDITS
*Denotes Prerequisites
Program Information: The Heavy Equipment Operation and Maintenance Program at Central Lakes College, Staples Campus is a unique program offered in Minnesota. The 64-credit program includes courses in both maintenance and operation of heavy construction equipment. Incorporated into the program is the opportunity to "fast track," which includes attending summer session and completing the program with a fourth semester internship in industry. In the well-equipped West Campus maintenance shop students learn the skills necessary to service and maintain a fleet of heavy equipment. After completion of the maintenance courses, students are given real life projects in the operations field experiencing hands on training on dozers, scrapers, graders, backhoes, wheel loaders, excavators, skid steers and trucks. An opportunity to improve student skills is available on various simulators including truck driving, excavator, motor grader and wheel loader. Curriculum includes courses in construction survey, blueprint reading, and soils and compaction. Experienced faculty share their knowledge and experience from industry with the next generation of heavy equipment operators. Training takes place at the 360-acre Staples West Campus operations training site with ample space for students to experience hands-on equipment operating. Additional areas are available for special operations such as excavating in water and muck, rock work and clearing and grubbing. The West Campus includes an up-to-date classroom facility and recently completed nine-bay maintenance shop with overhead cranes, welding bay and dedicated wash bays. The classroom facility includes a soils lab where students are instructed in various types of soil identification and testing. The Heavy Equipment Operation and Maintenance Program encourages the development of teamwork and interpersonal communication skills required in the workforce. The program also stresses the importance of safety, a strong work ethic and the value of continuing education and lifelong learning. The Heavy Equipment Operation and Maintenance Program enables students to stay on top of technological advances in construction equipment, such as GPS, and other issues related to the industry's needs. We are mindful of the needs of the industry, and strive to educate students to maintain the highest standards of quality and integrity to enhance economic growth in communities. Contractors seek competent people to fill the seats of the retiring generation to uphold a competitive business.
Program Outcomes:
Graduates will be able to:
Perform basic operations of earthmoving equipment related to grading and excavation needs;
Perform basic heavy equipment maintenance and repairs;
Demonstrate written and verbal comprehension of basic surveying techniques related to grades, elevations and blueprint reading;
Identify and practice safe work habits as required by OSHA and industry standards;
Obtain a current OSHA 10 hour Safety Card;
Maintain a Class A Commercial Driver's License;
Maintain a Red Cross CPR/First Aid Certification;
Demonstrate knowledge of the terms and responsibilities of a "competent person" as it pertains to OSHA, Subpart P.
Special Program Requirements: Students entering the program will need a current CDL permit and are required to participate in mandatory drug testing. Students in the program must maintain a current driver's license while attending. Random drug and alcohol screening of students in the program will be done throughout the year. In order to graduate from the Heavy Equipment Program, students must earn a cumulative GPA of 2.0 in the credits attempted and completed towards the technical core of the diploma.
Admissions: The Heavy Equipment Operation and Maintenance Program is offered as a full-time day program. New students are accepted into the program in August and December.
Career Opportunities: With virtually 100% placement and above-average earning potential, graduates are employed in the grading and excavating industry. Job opportunities are available in all areas of the construction industry as well as mining and logging and also with state and local governments. Many former graduates of the program have become supervisors and some have started their own construction companies.
Career Titles: Some common career titles of this field are heavy equipment operator, pipeline or crane oiler, snowplow operator, and haul truck driver.
Instructors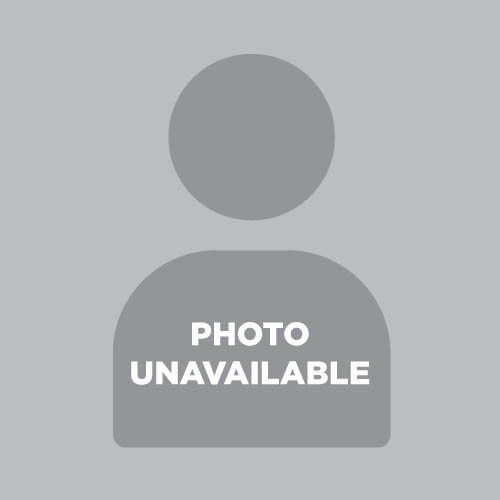 Andy
Anderson
Heavy Equipment Instructor
Staples WC114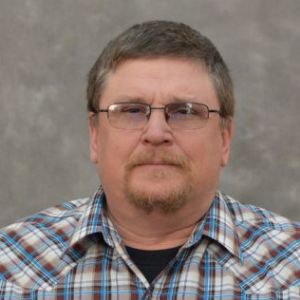 Michael
Sams
Heavy Equipment Instructor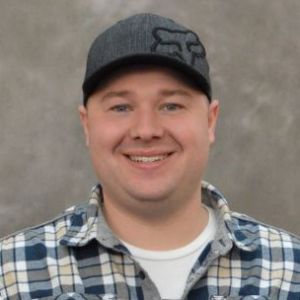 Brandon
Schneider
Heavy Equipment Operations and Maintenance Instructor
West Campus Office #143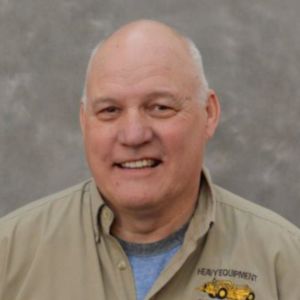 Gordon
Vierkant
Heavy Equipment Instructor
Staples WC139