Why Choose Heavy Equipment Operations & Maintenance Diploma at CLC?
• Unique, one of a kind program within MnSCU.
• High placement rate in an industry that has a high demand for trained operators.
• Gain hands-on experience running equipment that's fitted with the latest GPS technology
• Construct real-life projects in our 360-acre operations field.
• Earn your commercial driver's license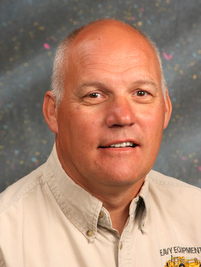 Gordy Vierkant
Gordy Vierkant worked in Wyoming, Colorado and Minnesota in mining and road construction for 22 years before becoming a heavy equipment instructor at CLC in 1996. He was raised on a dairy and hog farm in Sauk Rapids, MN, and graduated from the Staples Vocational Technical Institute, now CLC, in the Heavy Equipment Program. Vierkant is a certified Red Cross CPR/AED/First Aid instructor. Email Gordy for more information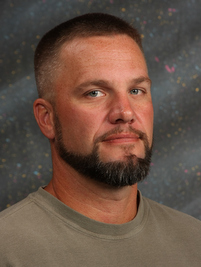 Andy Anderson
Andy Anderson says his own education at CLC has led him to several opportunities, including serving as training director for IUOE Local 49. As a graduate of the Heavy Equipment Program, Anderson enjoys sharing his own experiences so his students can learn and grow from them. His sense of humor is just an added bonus to each class.
Anderson is a member of IUOE Local 49 and has a wide variety of field experience including: logging operations, grading and paving, site work, demolition, crane operation and he even did a brief stint on the Alberta clipper pipeline project. He has also done consulting work throughout North America on safe and efficient heavy equipment operations. Email Andy for more information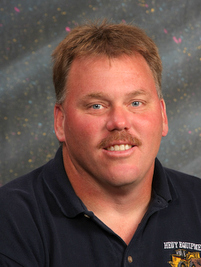 John Maleski
John Maleski's passion for the construction trade first ignited as a child, watching his father as a heavy equipment operator. Before starting at CLC, Maleski managed a truck shop and later worked as an operator and mechanic at a sand and gravel pit. Today, he still stays connected with the industry by working part-time as an MSHA trainer and equipment operator. In that position, he helps contractors connect with CLC students who are looking for a career in the trade. Maleski graduated from CLC's Diesel Equipment Program, so he holds great pride in coming back to the college to teach.  Email John for more information