Why Choose Business Management A.A.S. at CLC?
• CLC graduates score above the national average on the National Occupational Competency Testing Institute General Management Assessment.
• 85 percent of the Business Management degree can be completed online.
• The faculty have more than 90 years of combined industry and education experience.
• Strong career placement for CLC graduates.
• The AAS degree has transfer articulation agreements with the University of Minnesota-Crookston and Concordia University St. Paul.
• College in the Schools (CIS) partners include 13 area high schools offering CLC Business Department courses.
• Bridges Academy High Schools create career pathways to the Business Management AAS Degree.
Program Information
BUSINESS MANAGEMENT A.A.S. DEGREE
Program Course Requirements
Required Courses
BUSN 1102  Accounting for Non-Accountants (3 cr)
BUSN 1110  Marketing Principles (3 cr)
BUSN 1131  Business Math (3 cr)
BUSN 1162  Customer Relations (3 cr)
BUSN 1164  International Business (3 cr)
BUSN 1166  Business Communications (3 cr)
BUSN 2541  Legal Environment of Business (3 cr)
COMP 1120  Intro to Computer Applications (3 cr)
COMP 1121*  Advanced Computer Applications (3 cr)
MGMT 1011  Management Principles (3 cr)
MGMT 1101  Entrepreneurship (3 cr)
MGMT 1108  Quality & Performance Management (3 cr)
MGMT 1110  Frontline Leadership (3 cr)
MGMT 1114  Human Resource Management (3 cr)
MGMT 1126  Financial Management (3 cr)
Total Required – 45 Credits

GENERAL EDUCATION
Student must complete the requirements listed in the AAS Degree/General Education Transfer Curriculum document.
Total General Education – 15 Credits

GRADUATION REQUIREMENT – 60 CREDITS
*Denotes Prerequisites
Career Description: All businesses need effective leadership to succeed. The management team is responsible for providing that leadership. Managers must plan, organize, direct, and control the business operations with the ongoing challenge of earning a profit in a highly competitive global marketplace. Strong communication, problem solving, and team building skills are critical traits of successful managers.
Program Information: Business management degrees continue to lead the nation as the number one choice of study in higher education. Students in the Associate of Applied Science Business Management Program receive hands-on, skill-based business training.
Program Outcomes:
Graduates will be able to:
Recognize ethical, legal, and socially responsible business practices;
Perform financial management tasks;
Demonstrate effective written and oral business communications;
Utilize software for business applications;
Develop interpersonal leadership skills; and
Access, analyze, and interpret relevant information specific to business strategies.
Special Program Requirements:
In addition to the program requirements listed above, students must meet the following conditions in order to graduate:
College Cumulative GPA Requirement: The cumulative grade point average (GPA) of credits attempted and completed at CLC must be at least 2.0
Residency Requirement: students must complete one-fourth (15) of their credits at Central Lakes College.
Career Opportunities: Business management graduates have found employment opportunities in financial institutions, retail and commercial trade, marketing, professional sales, restaurants, hotels/resorts, insurance, healthcare, and manufacturing. In addition, graduates have started their own businesses or managed family businesses.
Instructors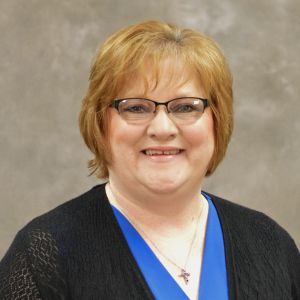 Georgina
Cavin
Business Management Instructor
Brainerd W207