Why Choose Accountant Diploma at CLC?
• Recently, graduates have been hired by Mills Automotive, Rural Renewable Energy Alliance
• Strong internship program gets students experience helping them secure careers after graduation. Norson, Essiantia Health, Brainerd Family YMCA, RREA
• Curriculum prepares you for accounting certification opportunities. Certified bookkeeping exam, certified professional payroll.
• The accounting program provides a springboard of additional coursework toward CPA Exam.
• Our instructors have a passion for teaching and accounting and have a wealth of industry experience to aid the students.
Program Information
ACCOUNTANT DIPLOMA
Program Course Requirements
Fall Semester
ACCT 2011   Accounting Principles I (4 cr)
ACCT 2114   Payroll Accounting (3 cr)
BUSN 1131   Business Math (3 cr)
BUSN 2541   Legal Environment of Business (3 cr)
COMP 1120  Intro to Computer Applications (3 cr)
Total 16 Credits
Spring Semester
ACCT 2012*  Accounting Principles II (4 cr)
ACCT 2138*  Computerized Accounting Software (3 cr)
ACCT 2140   Accounting Applications (3 cr)
BUSN 1166   Business Communications (3 cr)
Additional Accounting course (3 cr)
Total 16 Credits
GRADUATION REQUIREMENT – 32 CREDITS
*Denotes Prerequisites
Career Description: Many accountants and accounting technicians work in certified public accounting firms that perform tax and auditing services, but the majority work as management or "private" accountants. Many accountants operate their own businesses. The role of the accounting department has expanded greatly. Accountants and accounting technicians help organizations make informed decisions by preparing and analyzing a variety of financial and non-financial information. They help management safeguard and control the assets of the business and ensure the records of the business comply with applicable laws. Accounting staff are critical in the fight to cut waste and fraud, and "forensic accountants" work directly with law enforcement to keep financial systems clean. Accountants use special accounting and finance software, and in small businesses, the accountant is often the computer expert.
Program Information: Central Lakes College offers a 60-credit, two-year Accounting Associate in Applied Science (A.A.S.) Degree. The A.A.S. degree prepares students by teaching the analytical and technical skills needed for an accounting or financial management career. Students gain experience recording transactions, preparing and analyzing financial reports, and doing realistic simulations on the most popular accounting computer systems. CLC also offers a one-year Accounting Diploma (32 credits) that includes most courses from the first year of the A.A.S. degree. Graduates of this program will have the background to perform entry-level accounting duties such as accounts payable, accounts receivable or payroll.
Program Outcomes:
Graduates will be able to:
Complete the accounting cycle, and prepare classified general purpose financial statements in good form;
Possess the tools needed to analyze financial and business information that support planning and decision making;
Apply accounting principles to business transactions in both a manual and a computerized environment;

Demonstrate a fundamental understanding of employment laws, earnings calculations, payroll tax compliance, and records maintenance;

Prepare federal and state individual tax forms with accompanying schedules in proper form;
Measure and prepare financial and non-financial information used to support strategic managment and internal decision making;
Apply ethical principles in decision making;
Demonstrate effective communication skills.
Special Program Requirements:
In order to graduate from the Accounting Program, students must earn a cumulative GPA of 2.0 in the credits attempted and completed towards the technical core of the diploma/degree. Accounting courses required to complete the program must be completed within seven (7) years.
Certification: Certified Bookkeeper: A Certified Bookkeeper exam is offered by the American Institute of Professional Bookkeepers. This exam covers normal accounting practices of the typical business. This exam can be taken after a 2-year Accounting Degree. Fundamental Payroll Certification (FPC) and Certified Payroll Professional (CPP): The FPC and CPP are two payroll certifications that 2-year degree accounting students can pursue. The FPC has no experience requirement. The CPP exam's minimum employment requirement ranges from 18 months to 3 years depending on which eligibility criteria option is chosen. Graduates achieving these certifications often gain an edge over other applicants during the hiring process and advance more quickly along their career paths. The State of Minnesota offers 2 levels of licensure for Accountants. Registered Accounting Practitioner: The (RAP) certification requires a 2-year Accounting Degree and authorizes the licensee to perform but not supervise all accounting services on a formal audit. Certified Public Accountant: The (CPA) license requires 5 years of college education (130 semester credits). CPA's are authorized to perform all accounting services and can supervise audits.
Admissions: The one-year accounting diploma is offered as a full-time day program. If desired, 100% of the degree can be completed by taking a combination of online and hybrid course offerings.
Transfer Opportunities: All students planning to pursue a bachelor's degree in accounting are strongly encouraged to consult with the Accounting Faculty about transfer opportunities and with the Advising Department about transfer information for specific four-year colleges. The A.A.S. two-year degree in accounting is not intended for transfer. Our graduates often go directly to work.
Career Opportunities: Accountants and accounting technicians are highly employable graduates who qualify for a wide variety of jobs. More career opportunities exist in accounting today than ever before. Businesses are being held to a higher standard of financial reporting due to recent corporate scandals and financial crises. This has expanded the demand for accountants, financial analysts and auditors. Because accounting has always been considered the language of business, demand for bookkeeping, payroll, accounting, and auditing technicians remains strong. An accounting degree is versatile and allows graduates to pursue many different career paths. The Bureau of Labor Statistics projects a 15.7% change in employment growth for accountants between 2010 and 2020. For these reasons, accounting may be the best route to a successful business career. The CLC accounting staff receives many notices of job openings that result in job placement for our accounting students.
Instructors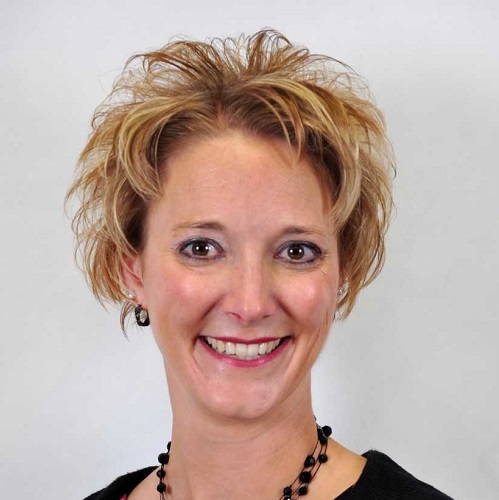 Kristina Ehnert
Accounting Instructor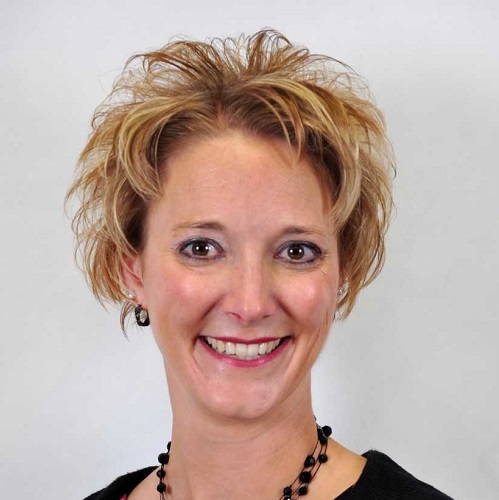 Kristina Ehnert
Accounting Instructor
Kristina Ehnert is an Accounting Instructor at Central Lakes College in Brainerd, MN. Accounting courses that Kristina teaches include; Accounting Principles, Payroll Accounting, Accounting Applications, Intermediate Accounting and Cost Accounting. Being an Accounting Internship mentor and Accounting Club adviser are also part of Kristina's rewarding responsibilities. She obtained her undergraduate degree in Accounting from Concordia College in Moorhead, MN and an MBA degree with an Accounting concentration from Keller Business School of Management. Kristina is also a graduate of the Dale Carnegie Leadership Training program.
Kristina has her Certified Public Accounting license and is a member of the Minnesota Society of Certified Public Accountants and the AICPA. She began her accounting career in private industry before launching her career in higher education. While working in industry she enjoyed preparing and analyzing monthly financial statements and board reports, performing revenue and cost analysis, compiling audit schedules, reconciliations and footnotes for the annual audit, calculating and examining financial leverage ratios and profitability ratios, but most of all Kristina was enthusiastic in sharing her passion for superior accounting with new accounting staff. Additionally, she taught MS Excel courses through Community Education and relished working with adult learners.
Kristina is active in her community as a director on the IDS #553 School Board, a volunteer on various school committees, a Sunday School Teacher and Vacation Bible School volunteer. In her spare time she enjoys scrapbooking, camping, golfing, gardening, and hiking. Above all else, she is a dedicated mother and wife and enjoys spending the most time with her two sons and husband.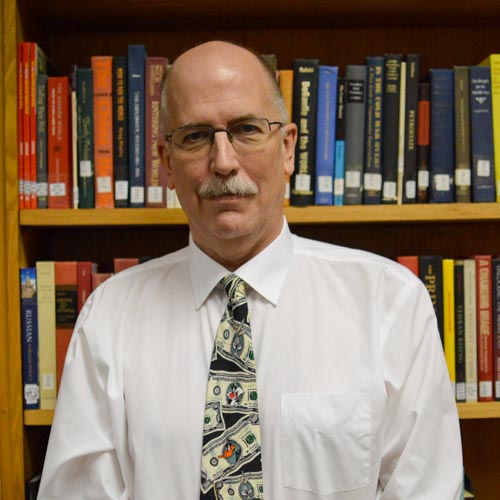 Steve Ostlund
Accounting Instructor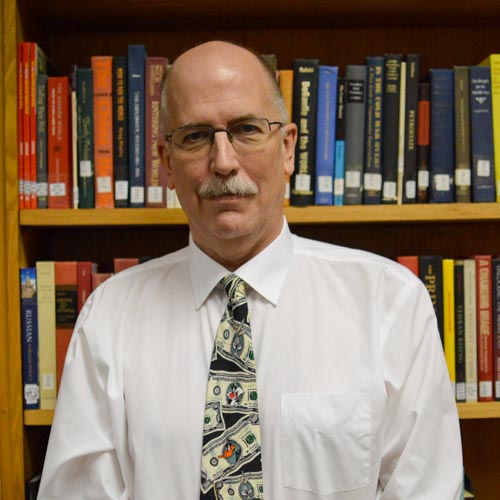 Steve Ostlund
Accounting Instructor
Steve Ostlund is an Accounting Instructor at Central Lakes College in Brainerd, MN. Steve teaches all courses in the accounting curriculum from Principles of Accounting through Intermediate Accounting, Cost Accounting, Payroll Accounting, and Governmental Accounting. He received both his undergraduate degree in Accounting and his Master's degree in Business Administration from the University of North Dakota. Steve received his Certified Public Accountant Certificate from the North Dakota State Board of Public Accountancy in 1988.
Steve started his accounting career as an accountant for a non-profit organization. After receiving his MBA he has worked in business and industry as an accountant and in accounting academia as an accounting instructor. He has over 20 years of teaching experience. He has previously has taught accounting at St Cloud Technical and Community College and for Ridgewater College in Hutchinson, MN.
During his free time in the summer Steve enjoys golfing and bicycling with his wife Deb. In the winter months he enjoys ice skating and hockey. He and Deb have three daughters and six grandchildren.