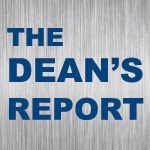 Mary Sam, Director of Diversity, Equity & Tribal
Relations
CLC is
committed to providing the necessary training and education to expand the
cultural and professional competencies of our employees and students regarding
diversity. This commitment was evident on January 8th, as all CLC faculty and
staff participated in a full day of training for the 4th year in a row.
The theme of this year's training was "Bridges Out of Poverty."
Out
Front Minnesota: 'Bullying: Minnesota Safe and Supportive Schools Act'
presented on January 27 from 6:30-8:00 in the Chalberg Theater at the Brainerd
campus. This event for anyone concerned about bullying or interested in
learning more about the proposed bullying legislation. The presentation will
cover the current anti-bullying legislation as well as the proposed Safe and
Supportive MN Schools Act. There will be personal sharing by those affected by
bullying, and a panel will facilitate a question and answer session.
Mixed
Blood Theater production: 'Black Eagle' presented on January 30 at 11 am
in the Brainerd campus gymnasium. The
dynamic story of a modern American hero – Dr. Ronald McNair, the African
American scientist aboard the space shuttle Challenger. Vividly
recounting his inspiring journey from a segregated Carolina town to the elite
of the space program, it affirms the rewards of determination and belief in
oneself.
Michael Amick, Dean of Academic & Technology
Services
Michael Olesen has accepted the role of Consortium Grant Manager for the Rural
Information Technology Alliance Grant from the Department of Labor.
Central Lakes College is part of this consortium to develop new computer
technology degrees along with Pine Technical College, Ridgewater College, and
North Central Texas College.
Prior to
spring semester starting at CLC, faculty will receive training on using MnSCU's
MediaSpace, a statewide higher education online media management system.
MediaSpace allows instructors to record and upload videos (webcasts, screen recordings,
etc.) that can be easily shared with students.
Betsy Picciano, Director of Secondary
Relations
On
January 31, 2014, the Staples Campus will host a CLC Career Fair. An estimated
590 High School students from the following high schools will be participating:
Staples-Motley, Browerville, Pillager, Brainerd, Verndale, Royalton, Pine
River-Backus, Aitkin, and Little Falls.
College
in the School Students from Greenway High School will be visiting Central Lakes
College on February 4, 2014 along with their instructors. All will be
participating in various "college life" types of campus activities.
Wanda Synstelien, Interim Dean of Liberal Arts and
Sciences
Central
Lakes College is excited to present a performance on January 18th by the band
Steeling Dan, a fixture on the Minneapolis music scene since 2002 which
specializes in the music of Steely Dan and Donald Fagen. Book your tickets for
this Chalberg theatre event soon.
As
Valentine's Day looms ever closer, make plans to see the Central Lakes College
play, I Hate Hamlet, February 13th-22nd. This comedic show, presented at the
Chalberg Theatre, will be certain to entertain a wide audience.
Chris Hadfield, Dean of Career and Technical Programs
The
Natural Resources Club at CLC assisted the Brainerd Chapter of the MDHA (MN
Deer Hunters Association) with their Hides for Habitat collection this fall.
The students worked for a number of afternoon sessions cleaning and salting in
the processing of nearly 800 deer hides. The Brainerd Chapter of MDHA presented
the NR Club a $600.00 check for their efforts.