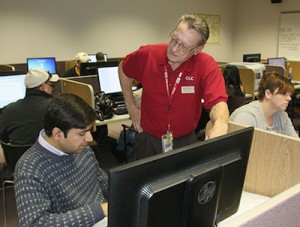 Have a new leader on your team? Send them to First Line Supervisor Training!
No matter the industry or trade, this class will help prepare any new supervisor who is coming onboard with little or no training. It's a good investment into a potential or developing leader in your business.  With assessment reports in the end, you as the employer can be better informed about the qualities your supervisor holds.
"We have heard all too often about businesses taking a good employee and turning them into a bad supervisor.  This course will help prevent this from happening by giving supervisors a solid foundation and tool box to work from," said Eric Makowski Budrow, CLC's Customized Training Representative and Fire/EMS Program Manager.
The core of the class is as follows:
Class starts Jan. 5, 2016.
40 hour class over a 4-week period. That's 32 hours in lecture and 8 hours of job-related projects.
Hours: Tuesdays and Thursdays from 10 a.m.-noon. There will be two workshop days(Fridays from 8 a.m.-4 p.m.), with two speakers each day.
Attend class in-person at CLC or login from your computer at work. Workshops will be held at CLC.
Cost is $385.  Payment plans are available and employers may qualify for a grant from the Partnership in Educating the Workforce Program.
Curriculum is from three books: "The First-Time Manager" by Loren B. Belker; "The Supervisor's Companion: A practical guide for new (and lightly trained) supervisor" by Jeanne Thomas Hugg; and "The Essential Supervisor's Handbook" by Brette McWhorter Sember and Terrence J. Sember.
Call or email to register 218-855-8243 or email ebudrow@clcmn.edu. Registration deadline is Dec. 30.