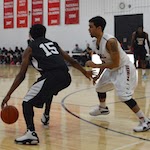 The Raiders enter the post season as the #2 seed in the Northern division and will face MnWest the #3 seed of the Southern division. The teams play on Friday, February 28 at 3 pm at Anoka Ramsey Community College.
The Raiders finished the season with an overall record of 16-11 and were 10-4 in division play. Vermilion, the #1 seed in the North lead the division with a record of 13-1 and were 23-4 on the season.
MnWest finished the regular season 18-9 behind Rochester and St. Cloud in very competitive Sourthern division. Rochester is ranked second in the country and St. Cloud is seventh in the NJCAA Division III poll. Vermillion is ranked third in the poll.