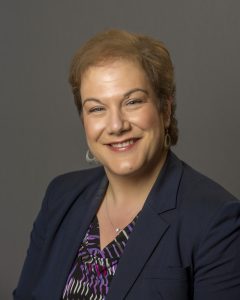 By Dr. Hara Charlier, President of Central Lakes College  
Campuses are busy at Central Lakes College this summer! We have students learning in labs and classrooms, Law Enforcement Skills students are busy doing hands-on training in defensive tactics, and a group of students and community members just returned from a Mediterranean cruise travel study with the Wind Symphony Band Tour. 
Our expert staff is also busy helping new students register for fall semester classes, complete financial aid, and gather everything they'll need to have a successful start to fall.  
The Central Lakes Community Performing Arts Center hosted a two-week experience for middle and high school students in our theatres in June with the Spotlight Youth Theatre Camp. Thanks to all who helped put on this unique event! 
Be sure to catch the CLCPAC Summer Music Festival on July 15 and 16 in our Brainerd campus outdoor tent. Artists include Lera Lynn, Megan Lenius, Arlo McKinley and Kelley Smith. Other shows in July include Highschool Musical and Kinky Boots. 
We're excited to again host about 20 high school students from Brainerd, Onamia, Isle, Nay Ah Shing, and Pierz for our annual Upward Bound program, which provides educational services to modest-income and first-generation high school students to equip them to graduate from high school, enrolling into a college, and completing their post-secondary education. While here, they've had fun field trips, mini career days and college exploration days. 
We recently hosted our annual Diesel Truck Show at our Staples campus. New this year, we incorporated a meat cutting and culinary demo. It was an exciting chance for visitors to get a look into meat cutting and culinary techniques that they can use during grill-outs this summer. Thanks to the instructors, staff and students who helped put this on. 
Finally, we welcomed our new Staples Campus Dean, Sheila Hoehn. Sheila has been part of the CLC family for several years. She has years of experience as a nursing educator, community educator, and nursing director in higher education and healthcare. Most recently, she served as the Director of Nursing at CLC. She has a history of strong leadership and innovative thinking. Her commitment to building relationships and her passion for technical and professional education will help our Staples campuses continue to thrive in the future. 
So many great things are happening at each of our campuses! I encourage you to stop by and see for yourself.