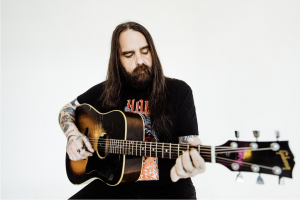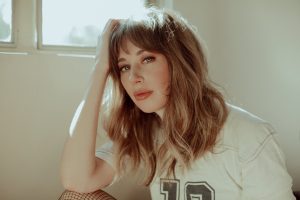 The Central Lakes Community Performing Arts Center is thrilled to announce its highly anticipated "Summer Music Festival" taking place on July 15 and 16, featuring an extraordinary lineup of renowned musicians. The festival promises two unforgettable evenings of exceptional performances, headlined by the captivating Lera Lynn on July 15, with special guest Megan Lenius, and the soulful Arlo McKinley on July 16, with special guest Kelley Smith. 
The Central Lakes Community Performing Arts Center has curated an exceptional program that celebrates the rich tapestry of musical talent, while offering a memorable experience for music enthusiasts in the Brainerd area. The "Summer Music Festival" showcases a diverse range of genres, highlighting the best in Americana, folk, pop, and alternative rock. 
On July 15, the enchanting Lera Lynn will take the stage as the Saturday's headliner. Lynn's haunting vocals and dynamic songwriting have captivated audiences worldwide. Known for her hit songs such as "My Least Favorite Life" and "Shape Shifter," Lynn's performance promises to be a mesmerizing journey through her extraordinary discography. Joining her as a special guest is the talented Megan Lenius, whose evocative and honest songwriting will leave a lasting impression. 
Continuing the musical magic, on July 16, the soulful Arlo McKinley will grace the stage. His raw and honest lyrics, coupled with his dynamic stage presence, have garnered critical acclaim. His anthemic tracks, including "We Were Alright" and "Die Midwestern," will undoubtedly create a profound connection with the audience. Joining him as a special guest is the gifted Brainerd musician Kelley Smith, whose soul-stirring vocals and compelling storytelling will add another layer of depth to the evening. 
"We are thrilled to present the 'Summer Music Festival' to the Brainerd Lakes area," says Joey Yow, Director of the CLCPAC. "Lera Lynn and Arlo McKinley are widely recognized across the country and the globe for their talents, and we can't wait to welcome them to Brainerd for this amazing weekend of music. I'm also very proud that we're able to pair them with two exceptional Minnesota musicians: Megan Lenius, a Gen-Z Twitch.tv star who, in addition to crafting some wonderful covers in her distinctive acoustic funk style, writes with a fresh perspective on relationships and human connection; and Kelley Smith, whose deeply introspective lyrics and brilliant musical skills combine to create stunningly beautiful songs." 
The Central Lakes Community Performing Arts Center's "Summer Music Festival" is set to become a highlight of the local cultural calendar, providing an unforgettable experience for residents of Brainerd and the surrounding areas. 
Tickets for the "Summer Music Festival" are on sale now and can be purchased through the Central Lakes Community Performing Arts Center's website at www.clcperformingarts.com or by calling the box office at 218-855-8199. Limited seating is available, so early booking is highly recommended. The Festival takes place at the outdoor West Side Tent on the Central Lakes College campus in Brainerd. Gates open at 6:00, show at 6:30. (Come early to get a drink at the Ya-Sure Kombucha food truck!)