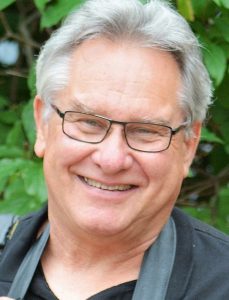 "The News Photography of Steve Kohls" will be the focus of the next Rosenmeier Forum, scheduled for 7 p.m. on Feb. 8 in the Chalberg Theatre at Central Lakes College, Brainerd campus. The event is free and open to the public.  
Kohls has shot news, sporting events and artistic photos for the Brainerd Dispatch for more than 47 years. A sampling of his work will include images of Brainerd's 1987 and 1991 downtown fires, the city's long fight against mandatory fluoridation, a devastating train crash near Motley, as well as feature photos of Little Falls artist Charles Kapsner and Bataan Death March survivor Walt Straka. Images will range from black and white pieces from the beginning of his career, to current day photography and short videos. 
Before working at the Dispatch, Kohls was a staff photographer for the Country Echo in Pequot Lakes, the Journal of New Ulm and the Wahpeton, (N.D.) Daily News. 
Kohls and Mike O'Rourke, a former newsroom colleague at the Dispatch, will discuss the photos and the stories that surround them at the forum. A question and answer session will follow the presentation. The YouTube livestream link for the meeting will be at https://www.youtube.com/watch?v=JRExrV-v0QA. 
The forum is presented by the Gordon Rosenmeier Center for State and Local Government at Central Lakes College. The center was formed at the college in recognition of Sen. Gordon Rosenmeier's 30-year contribution as a Minnesota legislator from Little Falls. He authored legislation which created the Department of Corrections, the state Planning Agency, the Pollution Control Agency and the Brainerd Regional Human Services Center.