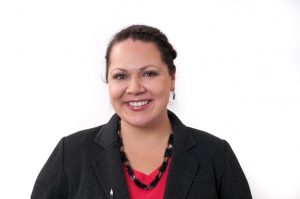 The community is invited to attend Central Lakes College's virtual Cultural Thursday presentation on the culture and values of the Anishinaabe. The free event will be held at noon on Thursday, March 3 via Zoom. Pre-register here: https://tinyurl.com/yckn4kmb. 
The speaker will be Susan Beaulieu, an Anishinaabe citizen of the Red Lake Nation. Beaulieu has been working with tribal communities for over 14 years in a variety of capacities, including project development, training development, teaching and facilitation. She works as an extension educator for the University of Minnesota Extension in Family Development & Family Resilience, where she provides resources and support to tribal nations and communities around the state on topics including trauma and toxic stress, ACEs, epigenetics neuroscience, resilience and healing. Beaulieu is a mother of four and resides with her family in the Brainerd lakes area. 
For questions about this event or the Cultural Thursdays Series, please contact Jason Edens at  jason.edens@clcmn.edu or 218-855-8124.