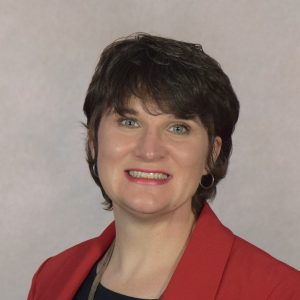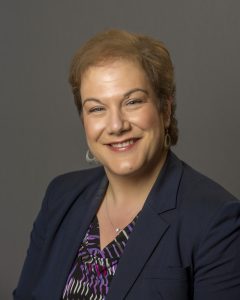 By Dr. Hara Charlier, President of CLC, and Rebekah Kent Ehlebracht, Dean of Brainerd Career & Technical Programs and Customized Training 
February is Career and Technical Education (CTE) Month. While we celebrate technical education every day at CLC, this month is an opportunity to celebrate with our communities. Students who graduate with a career and technical degree, diploma, or certificate are our local nurses, peace officers, early childhood education providers, IT technicians, diesel mechanics, horticulturists and accountants, to name just a few. They help to keep our community thriving. 
We all know that our region needs skilled workers, and our business partners continue to struggle to find qualified staff to take terrific jobs. That's where CLC comes in. We have 60-plus career and technical options to choose from. In each of these programs, students get hands-on training from experienced, caring instructors. Some people do not realize that these programs provide access to high-demand, high-wage jobs right here in the region. These careers are cutting-edge, richly compensated, and have plenty of opportunities for advancement with the employers in our region.  
Students often share that one of the best features of CTE is practical, hands-on learning. Every day, we see students working on projects, troubleshooting, designing, and practicing in our high-tech labs and shops. It's in these spaces that students get truly fired up about their education and find their calling. 
Students come to us from all different walks of life and with unique goals. Take Tyler, one of our welding students. He first attended CLC a couple of years ago, pursuing a transfer pathway. After graduating with his Associate of Arts Degree, he looked at many career paths at four-year universities, but couldn't find one that felt right. He chose to return to CLC to learn a skill that he knew would land him a great job.  
"I choose welding because everyone is looking to hire welder, and it's a skill I can always use," he said. "(I choose CLC) because it's a familiar place. It's like going back home to visit your hometown…People know me. A bunch of staff and students know me. It was a refreshing welcome back." 
None of these programs would be possible without our partners. Thanks to a commitment to CTE in our local school districts, students become acquainted with technical opportunities while in high school, making the transition to CLC easy. Once they arrive at CLC, the impact and commitment of our industry partners is clear. Our business partners provide critical advice, internship opportunities, equipment, materials, and time to support our programs and our students. This ensures that students leave our programs prepared for the high-demand, high-wage careers in the communities surrounding our campuses.  In many cases, students have jobs waiting for them when they graduate. That transition is made easily thanks in part to our program advisory boards filled with industry experts who work with our faculty to ensure our students are learning the most relevant skills with the most up-to-date machinery and procedures. 
"The partnership we have with the Dental Assisting Program at Central Lakes College has been vital to our hiring process. A large number of our employees have been graduates of the program," said Dr. David Ude from Lakes Dental. "The required internships have proven to be extremely valuable to both the student and our dental office. Students are able to work side by side with experienced dental assistants, get hands-on experience and truly experience a day in the life of a dental assistant, which for many turns into an employment offer." 
Tim Walker, Training & Development Specialist at Pequot Tool and Manufacturing, added "CLC and the CTE courses they provide are key to meeting the workforce needs of area manufacturers. PTM places a high priority on incumbent worker training and CLC Customized Training is a strategic partner, offering creative solutions to advance the skills of our team, so we meet the needs of our customers today and to prepare for the innovation of tomorrow." 
For Tyler, entering the workforce and making a livable wage is an exciting thought.  
"I want to own my own house and another car. I have all of these big dreams that wouldn't come to be unless I took this next step of earning my welding degree and establishing myself," he said. 
We hear inspiring stories like Tyler's from many students. So many hopes and dreams are in the works here in our halls and labs; so many lives are being transformed. We encourage you to stop by any of our campuses and be part of the movement! 
Students also often share that they're worried about how to pay for college. We completely understand, and we never want this to be a barrier. We work hard to keep costs as low as possible, and there have never been so many opportunities for grant and scholarship help. In addition to federal and state aid, new this year is CLC's Learn and Earn Program, which benefits both CLC students and local businesses. Students gain professional experience through a paying job with one of our business partners, and the business helps to support the student with a scholarship.  
Workforce Development Scholarships provide another opportunity. Thanks to the Minnesota Legislature, CLC has 50 of these $2,500 scholarships available for next year to support students entering high demand/high wage programs like manufacturing, transportation, healthcare, information technology, early childhood education or agriculture. 
Check our website for more information on both of these great opportunities.