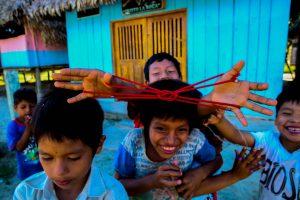 Central Lakes College is getting ready to kick-off its fall Cultural Thursday series. These events are designed to educate the college and community about the cultures of diverse peoples in order to foster understanding, build bridges and promote peace. The presentations often include information about a particular culture's products, perspectives and practices. The 2017-2018 Cultural Thursdays series will begin Thursday, Sept. 7 in Chalberg Theatre at noon.
For more information on the Central Lakes College Cultural Thursdays Series, please contact Tracey Kloeckl-Jiménez, 218-855-8183.
Fall semester line up: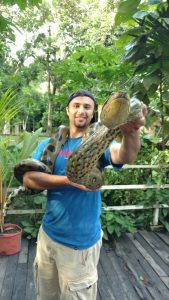 Thursday, Sept. 7 at noon in the Chalberg Theatre:
Explore the efforts to protect indigenous communities and preserve biodiversity in the Peruvian Amazon. CLC alum Jesse MacArthur worked with the Center for the Development of the Amazonian Indigenous or CEDIA (the acronym for its name in Spanish). CEDIA is a non-profit organization based in Lima that works to help protect the indigenous of the Amazon as well as develops projects to help protect the jungle. "My primary job was to document some of their current projects through photography and videography, which took me to the depths of the jungle where I lived and worked among the indigenous communities in a world very different from that which I've ever known," MacArthur said.
Thursday, Oct. 5 at noon and 7 p.m. in Lecture Hall E354:
Two Brainerd area instructors recently returned from a 4200 kilometer road-trip through the Middle Eastern nation of Oman, an Islamic nation moving quickly towards economic and gender equality. The wife and husband team of Central Lakes College sociologist Gary Payne and Pine River K-12 instructor Mary Rosenberg gathered images and facts on the Omani people for this presentation.  Payne and Rosenberg camped on the coast of the Arabian Sea, visited historic sites, museums, wildlife reserves and gathered with Omanis in their homes.
Thursday, Nov. 2 at noon in the Chalberg Theatre
In conjunction with Native American Heritage Month, CLC Director of Equity, Tribal Relations and Dean of Students Mary Sam will share her knowledge of stories of American Indian youth being recruited to boarding schools and their loss of native culture and customs/forced adaptation to a new way of life.
Thursday, Dec. 7 at noon in the Chalberg Theatre
From her recently published book by the same name, Hudda Ibrahim is a faculty member at Saint Cloud Technical and Community College and president of Filsan Consulting, a company founded on the principles of cultural integration. Hudda is a community bridge builder, mentor, proponent of women's empowerment, peace activist, author, aspiring entrepreneur, and source of inspiration to students. She hopes her book will help Minnesota build a stronger, more inclusive community in which we all can flourish.