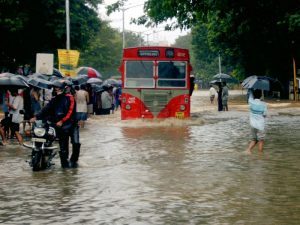 Central Lakes College will host a Cultural Thursday event focusing on India at noon on Thursday, April 6 in the Chalberg Theatre, Brainerd campus. The event is free and open to the public.
Sampada Lehman, Secondary Relations Coordinator for CLC, will speak about her native homeland of India and will touch on some of the differences between the culture of her childhood and that of the United States.
Lehman will share what it was like growing up in a multi-generational home with extended family, where all family members contribute to the functioning of the family unit and all others' well being.  Lehman will talk about some of the differences in the educational systems and what it was like learning three languages simultaneously: Marathi, Hindi and English.
Through her stories, the audience will get a glimpse into life in India, along with its many cultural intricacies, familial instruction and intrigue. For questions about this or other Cultural Thursday programs, please contact Tracey Kloeckl-Jiménez 218-855-8183.