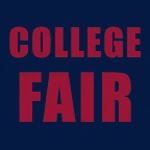 Central Lakes College is hosting a college fair event on Thursday, November 21st, 2013, 9:30 a.m. – 12:30 p.m. "Paving Your Path to a Successful Future with Higher Education" event will take place in the Gymnasium at Central Lakes College, Brainerd campus.
The college fair offers an opportunity for many surrounding high school students, veterans, military families and community education seekers to find future opportunities all in one location.
The following organizations will be represented this year; Alexandria Technical and Community College, Art Institute, Augsburg College, Bemidji State University, Bethel University, Central Lakes College, Century College, Concordia University, Metropolitan State University, MN State Community and Technical College, MN Department of Veterans Affairs Higher Education, Minneapolis Community and Technical College, MN State Community & Technical College, Normandale Community College, North Hennepin Community College, Northland Community and Technical College, Northwest Technical College, Rasmussen College, Ridgewater College, St. Cloud State University, St. Cloud Technical and Community College, St. Cloud Tech Truck Driving School, St. Scholastica University, Troops to Teachers, University of MN –Duluth, University of Minnesota –Moorhead, University of Minnesota –Twin Cities, University of Wisconsin-Superior.
Colleges and universities will offer program features, scholarship, grants, financial aid, registration, admissions and campus tour information. In addition, military recruiting entities and civilian career counselors will be available as well to assist those who are interested. Some free items, snacks and beverages will be available for our guests.
Any organization interested in being part of the extraordinary event or contributing in some way may still participate by contacting Kathy Marshik. A special thank you to the organizations who sponsored the event last year. Those organizations were the Brainerd Chapter Purple Heart Association, Coborn's of Little Falls, Super One and Cub Foods of Baxter. For more information on the, "Paving Your Path to a Successful Future with Higher Education", contact Kathy Marshik at 218-855-8279 or
kmarshik@clcmn.edu