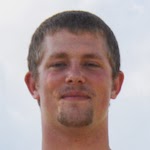 The Minnesota College Athletic Conference has announced their postseason awards for excellence in football. Andrew Johnson, sophomore quarterback for the Raiders was named MCAC Player of the Year. That award also carries the distinction of All-American. CLC finished the season with a record of 9-2 and runner-up in the MCAC State championship game.
Other players receiving honors:
FIRST TEAM MCAC:
Andrew Johnson, St. Agnes, MN, Soph.
Brandon Kiel, Milaca, MN, Soph.
Josh Johnson, St. Agnes, MN, Fresh
Steve Wroblewski, Eaglecrest, CO, Fresh
Sam Moriarty, Rocori, MN, Fresh
Josh Mantel, Mora, MN, Fresh
Ajrian Stone-Caldwell, Eden Prairie, MN, Fresh
SECOND TEAM MCAC:
Logan Novak, Foley, MN, Fresh
Blake Petrich, Staples, MN, Soph
Taz Seibert, Norwood-Young America, MN, Soph
Vadell Johnson, Eden Prairie, MN, Fresh
Alex Galvan, Rochester John Marshall, MN, Soph
HONORABLE MENTION MCAC:
Austin Krumwiede, Martin County West, MN, Fresh
Austin Rucks, Sauk Rapids, MN, Fresh
Jake Kassulker, Brainerd, MN, Fresh
Dominic Hayle, Bemidji, MN, Fresh
Luke Landecker, Pequot Lakes, MN, Soph