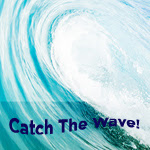 Catch the WAVE! [WAIVE]
During the week of July 8-12, Central Lakes College will WAIVE your application fee. That's right, apply to CLC for Free!
CLC has special events planned during the week to assist you in your college and career goals.
Want to check out the water before taking the plunge?
Come to our…
Information Night
CLC, Brainerd campus
Tuesday, July 9
5:30- 7:30 pm
You will receive academic & career information, financial aid advice, student support
information and a campus tour. Plus, the first 50 attendees will receive a special CLC gift!
Can't make it to Information Night?
Don't worry, we also have campus tours scheduled during the week.
Monday, July 8 at 10 am & 1 pm
Friday, July 12 at 10 am & 1 pm
Register at: http://www.clcmn.edu/admissions/VisittheCollege.html
Or, are you Ready to Dive in and enroll for Fall semester?
Come to our…
EZ Enrollment Session
CLC, Brainerd Campus
Thursday, July 11 at 9 am
Many students spend days applying for a college or university, taking placement tests, and getting help registering for the correct courses to suit their career goals. Central Lakes College EZ Enrollment allows students to complete the process in as little as four hours. Please consider attending an EZ Enrollment event to receive personal service from trained CLC professionals all of your Admissions, Registration, Financial Aid, and academic advising needs.
Catch the
WAVE
and apply to Central Lakes College during
FREE Application Week
July 8-12!
Click here for Online Application
Use promo code: APPFEE
For more information contact us at 218-855-8031 or askclc@clcmn.edu.