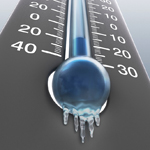 Tuition at Central Lakes College and other MnSCU institutions will remain the same for the next two years. The tuition freeze will help Central Lakes College students continue to earn affordable degrees while keeping college debt levels as low as possible.
The Board of Trustees of the Minnesota State Colleges and Universities (MnSCU) earlier this month approved an operating budget for fiscal 2014 that freezes undergraduate tuition at fiscal 2013 levels. This is the first of a two-year tuition freeze made possible by a $78 million appropriation by the state legislature during the 2013 session.
Central Lakes College is already one of the best higher education values in the region.
Cost Comparison
Average full-time tuition and fees comparison for Minnesota post-secondary institutions:
• Central Lakes College $5,393
• MnSCU State Universities $7,240
• University of Minnesota $12,881
• Private Trade Schools $17,267
• Private Colleges and Universities $33,815
Central Lakes College is a full-service, comprehensive community and technical college with campuses in Brainerd and Staples, Minnesota. CLC serves 6,000 students per year through campus-based and online education.
Central Lakes College is part of the Minnesota State Colleges and Universities System. With its 31 institutions, including 24 two-year colleges and seven state universities, the Minnesota State Colleges and Universities system is the largest single provider of higher education in the state of Minnesota.
The colleges and universities operate 54 campuses in 47 Minnesota communities and serve about 250,000 students in credit-based courses. Overall, the system produces about 33,500 graduates each year.